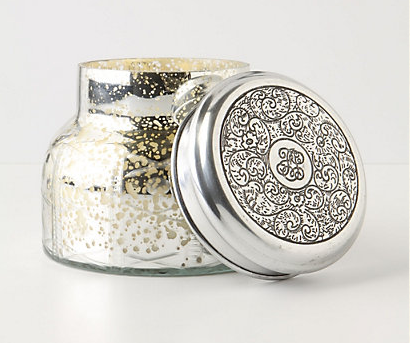 We found these amazing Capri Blue Volcano candles several years ago at Anthropologie, and they have intoxicated our home ever since! We are absolutely obsessed with these candles.  They range in prices depending on size, but most of the larger ones which range near $28 last for months and fill our home with their incredible scent.
If you don't believe us, go to Anthropologie and check them out or order them online directly at Capri Blue.  Their prices are incredibly reasonable for the quality of the candle and the duration it burns!  Volcano is only one of their scents, but it is forever our favorite!
Check back tomorrow for our next pick of Sexiest Item of the Day!
Please follow us!