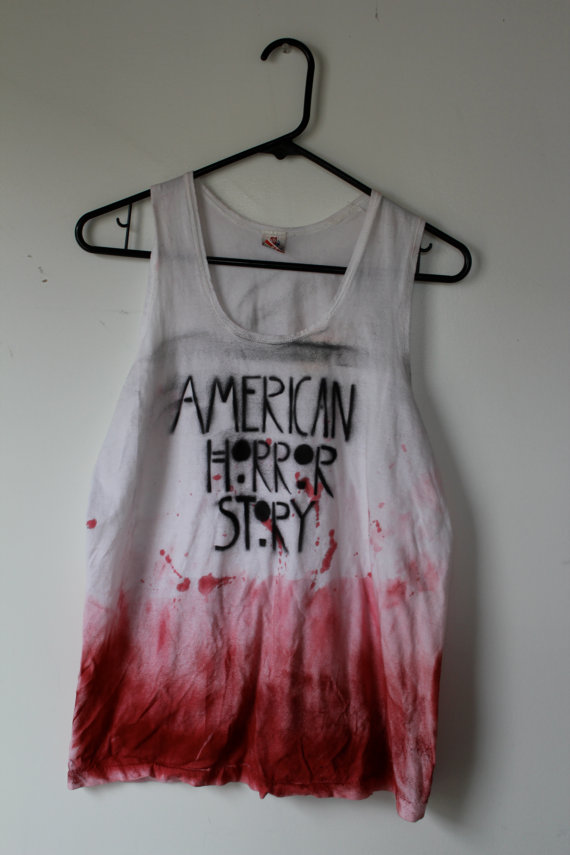 When we saw this beauty floating around Tumblr, we knew we had to get it.  We are obsessed with American Horror Story and this tank top is the perfect accessory or gift for the absolute super fan.  Unfortunately, this tie-dyed wonder is sold-out and it doesn't appear that she'll be filling any requests any time soon to make new ones.  You might send her a nice little message via her Etsy shop HERE and maybe, just maybe, The Tiger Shop will make a special consideration.  If she does, let us know…we chop off someones leg for one of these beauties!
Check back for style posts in our Style section!
Please follow us for all kinds of cool stuff!