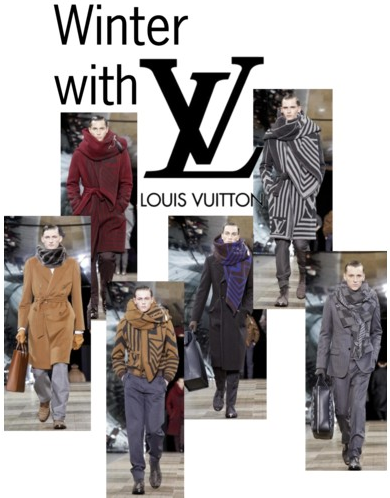 It is no surprise that we're in love with everything about this season of Louis Vuitton for men.  The oversized, thick scarves, which could serve as blankets, are absolutely amazing! The colors range from deep camel colors matched with navy blues in great busy prints, burgundy and dark greys, and pops of bright royal blue making this LV season overly desirable! We'll take one of everything please!!! This winter keep yourself warm and stylish with one of these oversized scarfs or a coat that matches it… because with Louis Vuitton on you, there's zero way you won't look your best!
Be Yourself.  Be Fearless.  Be Your Own Unexpected Luxury!
Check out our daily style picks and reviews in our Style section!
If you're interested in being a contributing writer for our Style section, please contact us at info@raannt.com
Follow Us: