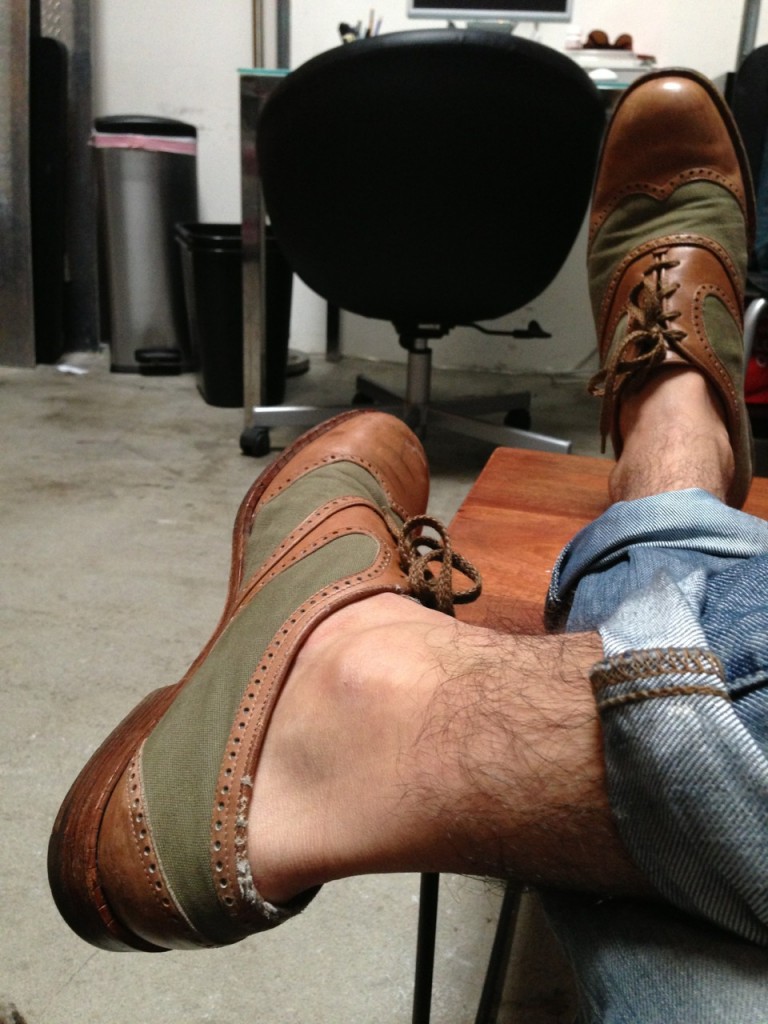 One of our favorite Tumblr blogs is Vincenzo M's Coyote Heart.  His style encompasses everything we love mixing urban abandon with roadside attraction; beards, tattoos an tons of tons of good looking men who seem to embody true confidence…the sign of a real man.
Last month, we were strolling through his blog when we came upon these pictures he took showing a pair of vintage Gucci wingtips, simply labeled "My vintage Gucci Brogues".  We fell in love with these wingtips immediately, especially the way he had them styled casually, which is our favorite way to wear a wingtip.  He was nice enough to let us use his pictures as long as we linked it to his page stating, "that'd be rad!"…Sounds like our type of guy.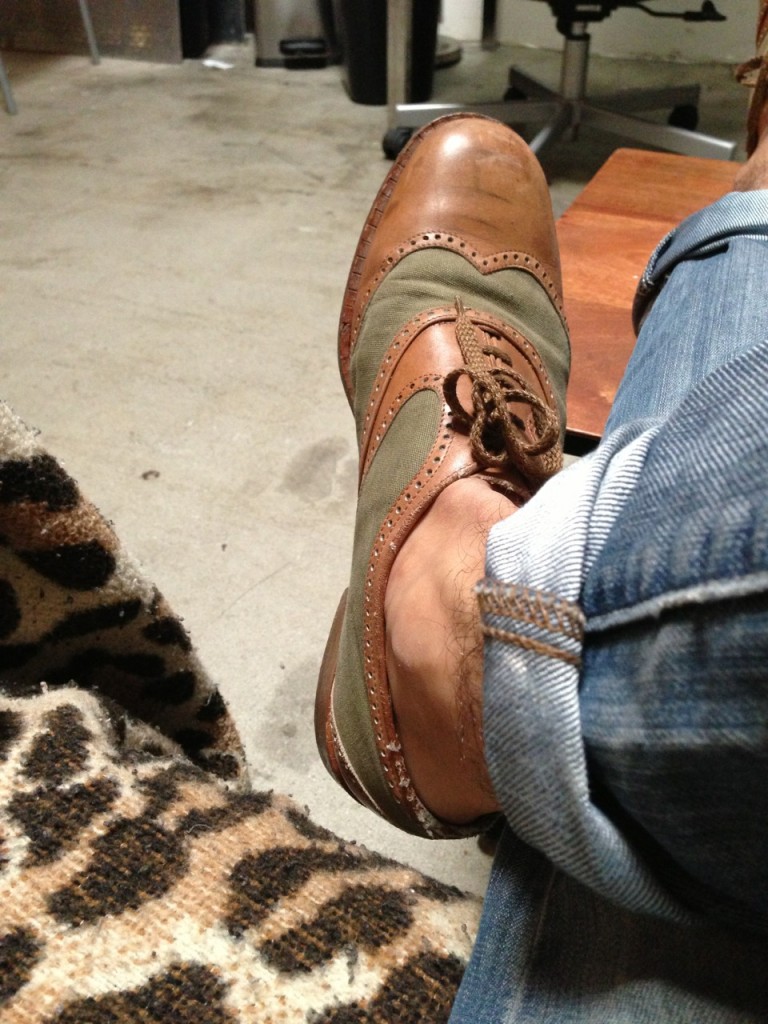 While we looked all over Ebay, as well as some of our favorite 2nd hand and vintage stores, we're totally unable to locate a pair even remarkably similar to these beauties.  Nonetheless, we'll keep looking, especially since we believe a closet built with perfect vintage samples; a few great vintage concert tees, an old Harris Tweed jacket, a pair of old Red Wing hunting boots…and possibly a pair of Gucci Brogues, is like a fine collection of art.  Style…redefined.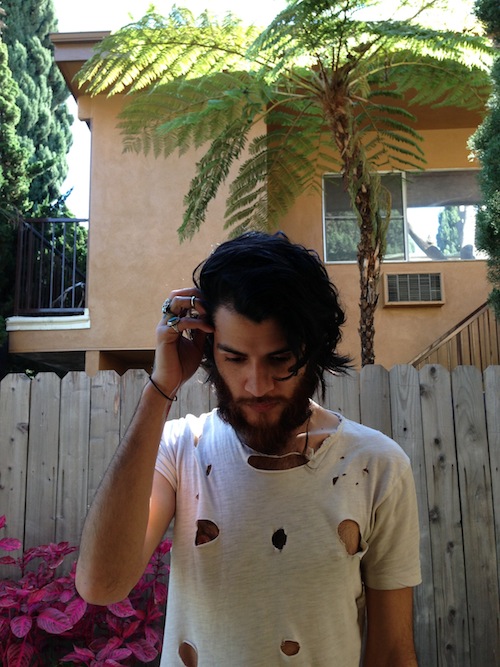 Please go check out our pal Lorenzo and his blog Coyote Heart HERE! And if you have any suggestions on places to find great vintage clothes, please let us know.  Our all time favorite is Broad Ripple Vintage located in the heart of Broad Ripple in Indianapolis.  Definitely check it out if you're ever in town!
Please check back daily for style reviews and posts in our Style section!
Follow us for up to the minute news and gossip!