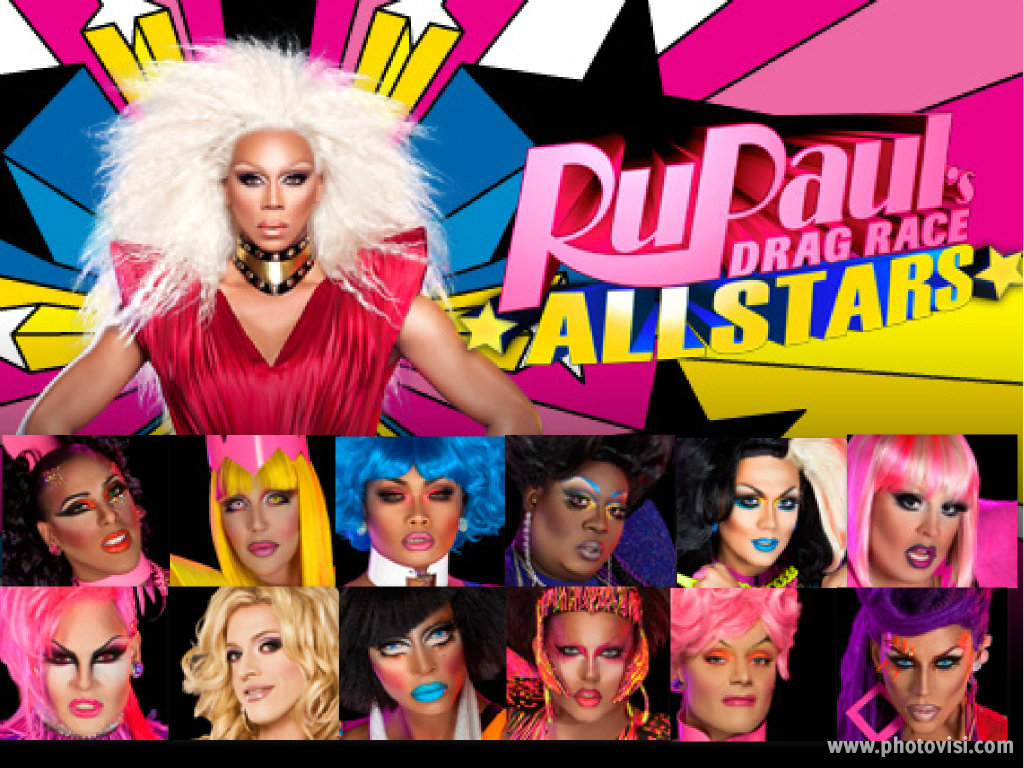 Several days ago, the cast of RuPaul's All Stars Drag Race on LOGO TV was revealed to the world.  Are you surprised by who's in the lineup? We are! Needless to say, we have some favorites… and some not so favorites in the cast.  Truth be told, all of us at one time or another has laughed at a booger queen only to end up rooting for her down the road.  We can't all be Heathers, now can we?!! Although we were hoping for Ongina or Tyra in the All Star cast, we can't be more excited to see the severe antics sure to be served during the most competitive race yet! Make sure to follow us as we give weekly reviews of the show and interviews with the girls!(In the past we've interviewed the cast of RuPaul's Drag Race Season 4, Tyra, Ongina and Shangela!).  Check out the cast below and let us know who are your favorites and your prediction for the winner! Here they are: Alexis Mateo, Chad Michaels, JuJuBee, Latrice Royale, Manila Luzon, Mimi Imfurst, Nina Flowers, Pandora Boxx, Raven, Shannel, Tammie Brown and Yara Sofia!
http://youtu.be/Y9Ud613P5lw
Be Yourself.  Be Fearless. Be Your Own Unexpected Luxury!
Check out all of past interviews in our interview section!
Please Follow Us:
*Image Source: LOGO TV