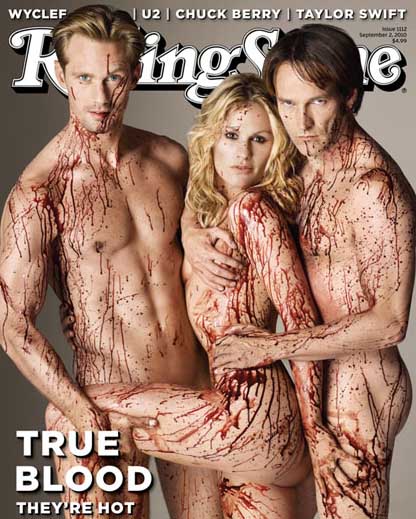 We're ready to return to Bon Temps and catch up with our friends! Why can't it be summer already so we can lay out by the pool all day and eat pizza late at night watching True Blood!
In the meantime, if you haven't read our interview with Charlaine Harris, the novelist who wrote the Sookie Stackhouse series which inspired True Blood, then get on it!
In honor of today being Friday the 13th…and…to get your blood pumping in anticipation of True Blood's return this summer, DJ raannt is spinning out the theme song from True Blood, Bad Things, by Jace Everett. (Did you know he was from our home state in Evansville, Indiana?)  Enjoy…relax…simmer…
Check out our interview with Charlaine Harris here!
Be Yourself.  Be Unafraid.  Be Your Own Unexpected Luxury!