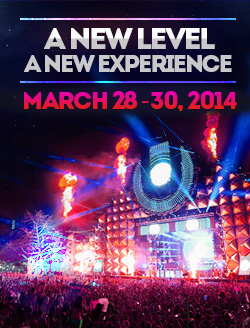 Its already time to start planning your trip for Ultra Miami 2014 March 28th-30th! If you haven't already bought your tickets check out all of the info at the official Ultra Music Festival website and then begin the countdown! Until then, check out the video below and relive Ultra Miami 2013!
Check back for more official VIP info on Ultra and get ready for one of the greatest music festivals on the planet!
Check out our daily new music releases and posts and tour info in our Music section!
Please follow us for up to the minute news on music and tours!