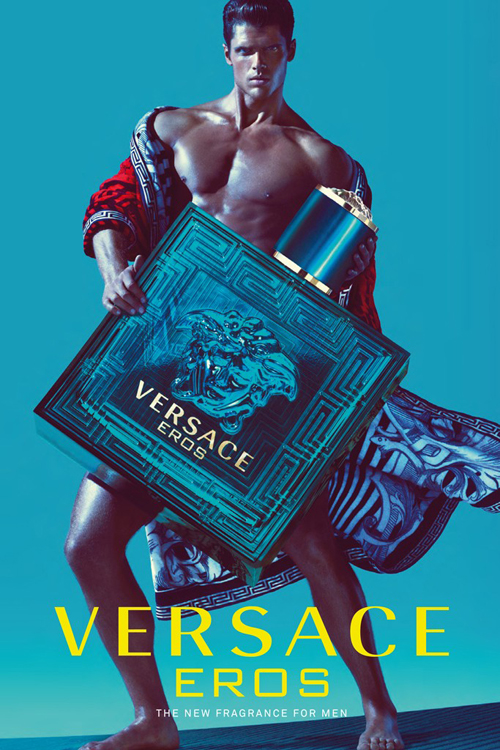 Oh Donatella Versace…how we love it when you gift us with shiny new things! It's been five years since the fashionista tycoon has launched a new fragrance for men and finally a new one will be coming spring.  Aureline Guichard of Givaudan has created a masculine scent inspired by the son of Greek goddess Aphrodite, Eros God of love.  The fragrance is set to be fresh with a woody oriental touch. It's recipe includes: mint oil, Italian lemon Orpur, green apple, tonka beans, Venezuelan ambroxan and geranium flower.  A perfect sent for the perfect man.
Check out the ad below!
Please check in with us for our daily style reports!
And follow us everywhere: