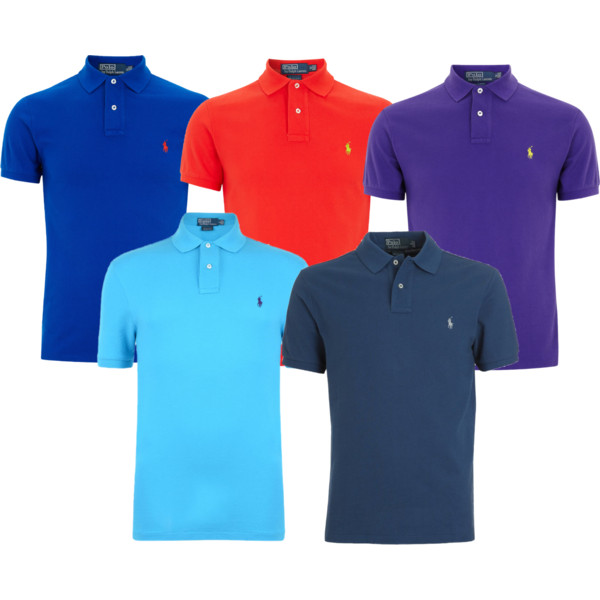 Do you remember the first original Ralph Lauren Polo shirt you ever got???? Did you tuck it into a pair of khakis or wear it rugged with a pair of cut off jean shorts? Were you in the 8th grade and you popped your collar?  Were you 40 and you popped your collar? Either way, it made you feel like one of the team, right? We still love our Polo's and have one in almost every color.  Today, they are still staples to every men's wardrobe.  Wear it with a sport coat in the spring and summer to dress up a date look or a casual Friday.  Wear them with khakis, jeans or even a suit.  In fact, one of our favorite looks is a hot pink or neon green Polo with a dark suit.  We're also huge fans of Burberry's essential Polo's! What are your favorites???? What other looks from the past do you think will make a return or are still here today!
Buy the Ralph Lauren Classic-Fit Mesh Polo HERE! Makes a great gift too!
And check out Ralph Lauren's NEW Polo HERE!
Check back every Thursday for our Throwback Thursday style pick! And check in with us daily for our style picks and reviews in our Style section!
Please Follow Us for daily style info, entertainment gossip and antics!