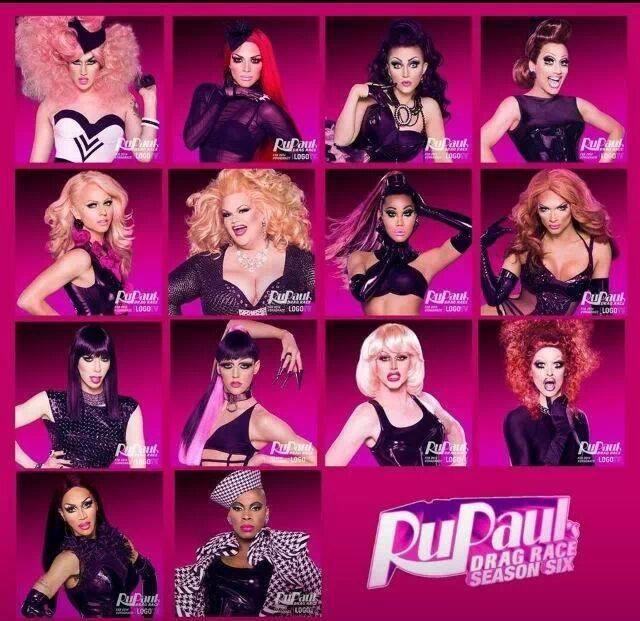 Have you been watching all season??? It's down to the final 3 and we're not sure who we'd like to see win the most; Adore Delano, Courtney Act or Bianca Del Rio.  Quite frankly, we always expected Courtney to be in the finale, due to her refined beauty, unbelievable costumes and the fact that she's, well, Courtney Act.  And even though we love Adore Delano, we didn't quite think she'd make it to the end, but when we look back through the season, there really aren't that many standout favorites and original talents, like in years past.  Except…for Bianca Del Rio.  Her unbelievable wit and non-stop humor have kept her in the races from the beginning.  She's been one of our favorites from the start and we had never even heard of her before the show began!
So, here's what we think.  Adore Delano is incredible and has had a following since her days on American Idol and YouTube and we love her in and out of drag, but she's still a little bit green, in comparison to Bianca and Courtney, and we just don't think RuPaul will give her the crown.
Which means it will come down to Courtney and Bianca.  If it comes down to them lip syncing, Courtney will win.  And maybe Courtney should win, but we're wondering what RuPaul made of her comment about already being a big deal in Australia and then Santino commenting that basically, she was the Australian RuPaul.  It might just be enough for Ru to humble Courtney.  But besides look absolutely gorgeous and having amazing stage presence, she really hasn't done much this season.  Sure, we'd love to take her out with us every weekend, but we could say the same thing about Adore.  And quite frankly, Bianca would probably be a better time.
If RuPaul gives the crown to the most deserving, we believe it should go to Bianca Del Rio.  We've seen lots of fishy queens that do not make supertalent.  And maybe Courtney goes above and beyond all that, but we just didn't it this season.  We kind of hoped for more.
Next year, the fans should be able to pick the entire cast.  Who would you pick? Let us know in the comments below.  And let us know who you think will win too?
xo
Check out all of our Drag Queen interviews including Sharon Needles, Roxxxy Andrews, Jinkx Monsson, Ongina, Shangela and more HERE!
Please follow us!