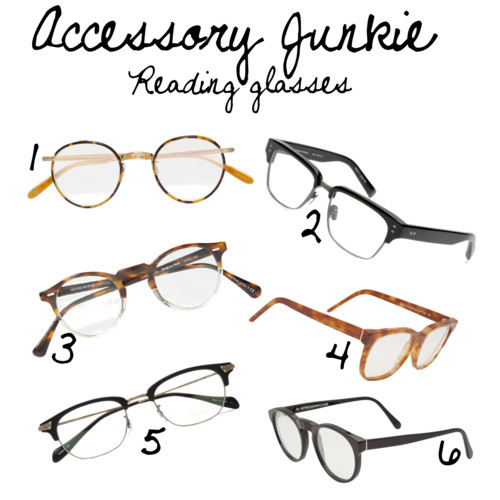 The infamous hipster subculture has made wearing reading glasses cool again, even if you don't need them to read.  Aside from the fact that reading glasses have been around for ages, the trends and style of these puppies move forward alongside the fashion currency. This fall put away the chucky frames hiding your face and grab a pair of thinner frames to highlight your best facial feature; your eyes. Our favorites are definitely Ray Bans but we wanted to highlight a few other options that are also on our favorites list!
1. Garrett Leight California Optical Wilson Round-Grame Optical Glasses: $285 – mrporter.com
2. DITA Statesman Blk Sil: $550 – aloharag.com
3. Oliver Peoples Gregory Peck Acetate Optical Glasses: $340 – mrporter.com
4. Retro Super Future The people optical frame: $160 – farfetch.com
5. Oliver Peoples Diandra Rectangular-Frame Optical Glasses: $440 farfetch.com
6. Retro Super Future The paloma optical frame: $160 – farfetch.com
Be Yourself.  Be Fearless.  Be Your Own Unexpected Luxury!
Check out all of our fashion and style posts in our Style section!
Please Follow Us: