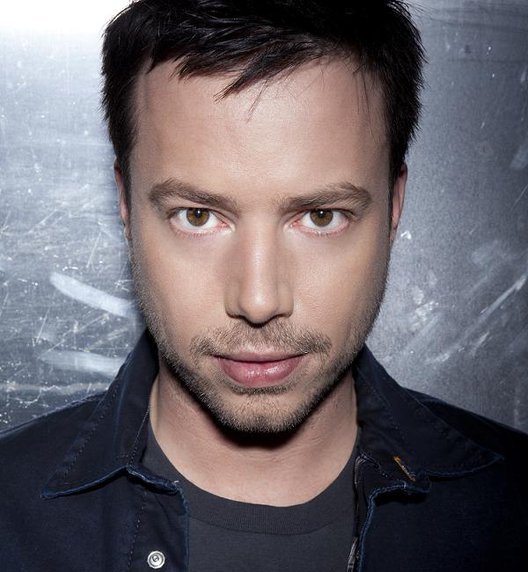 Sander van Doorn has been one of our top favorite DJ's for quite some time, so it was no surprise to us when he was nominated for DJ Magazine's Top 100 DJ's of 2012. The man is an electronic phenomenon transcending dance music into a new era. Hailing from Holland, Sander has collaborated with some of the greatest names in the music industry and also has his own radio show called Identity.(All links can be found on his website at Sander van Doorn.com)Having played almost every major electronic dance music festival in the last few years, Sander van Doorn is at the top of his game.  We were lucky enough to grab him from his busy schedule and find out a little bit more about the man behind the genius!
1. Introduce us to Sander van Doorn in 6 words or less.
Music producer and DJ from Holland.
2. What are three things we wouldn't know by looking at you?
That I am thinking about the studio or a new track idea.
3. How did you get into producing music? EDM music?
Same as most, I went out and experienced it as a clubber. It hooks you pretty quickly.
4. What's your favorite thing about the current genre of music you're producing?
I don't really have a genre I wouldn't say. I just write and what comes out is my own style. I love the high octane energy of some of the new tracks and songs I have coming out, pretty intense!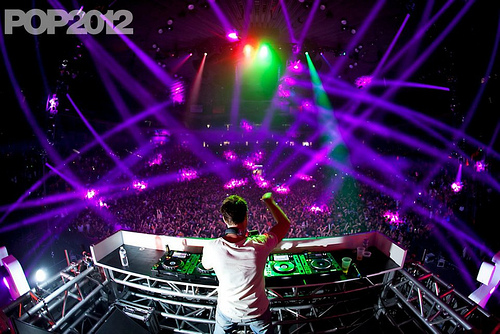 5. If you had to master another genre, which one would it be and why?
Maybe indie rock.  I play a mad flute. Hehe.
6. Many world known DJs use your tracks and production on their singles and remixes. How does it feel to be one of the best?
Great! Always feels nice to be appreciated for what you do in the world.
7. Who has been your favorite musical artist you've worked with?
Julian Jordan is a great new talent. 16 years old and full of ideas. That's fun.
8. Talk to us about your single "Kangaroo".  What inspired the lyrics and collaboration?
Lyrics? No lyrics in there just kind of a call to action. This is a collab with Julian Jordan, just happened by us talking and giving it a shot in the studio. Seems to have worked out!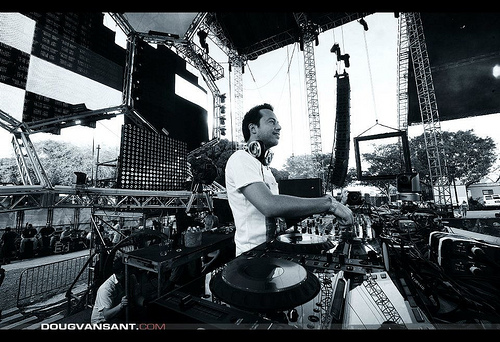 9. You have a radio show called Identity, What inspired the show and what should we expect from it?
Just another way for me to connect with fans all over the world. I try to keep it very relevant for listeners and also update them on my whereabouts and any competitions or news.
10. Tell us about DJ Magazine's Search for the Top 100 DJ's. Are you in the running and who would you like the top 5 DJs to be?
It's voted on by fans, so I guess it's up to them if I'm in the running. I haven't had the chance to be out much so I couldn't rate a top 5. I really like Showtek's energy and show and, I haven't seen him live, but I really like the stuff from Zedd.
11. You're all over the world this summer.  What is your favorite thing about touring?
Getting on stage is my favorite thing about being on tour. I rarely get to see the places I play, but when I can, this is a great aspect too.
12. How does the crowd differ from country to country?
 Some are more reserved than others, so I always customize my sets as I watch how they react and interact with what I'm playing.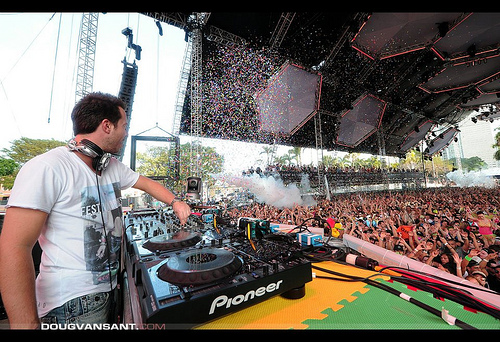 13. When traveling, what are five things you must always have with you?
 iPhone, laptop, a credit card that hasn't been fraud alerted by my bank, toothbrush, world-wide power adapter
14. How do you define sexy? What is the sexiest city? Sexiest hotel? Song to kiss to? Sexiest DJ?
Confidence is sexy. The rest is too subjective because it changes for me all the time.
15. What's next for Sander van Doorn?
New track coming with Julian Jordan, working on new album material, touring
Thanks buddy!
Be Yourself.  Be Fearless.  Be Your Own Unexpected Luxury!
To vote for Sander van Doorn for DJ Magazine's Top 100 click HERE!
Please follow us:
WARNING: We allow 100 words or less of content per interview to be taken, with a link to our original interview, and used without our authorization. Content larger than 100 words or copying our entire interview without our authorization to be used in ANY manner will result in our taking legal action per copyright infringement.
Image Source: Sander van Doorn.com