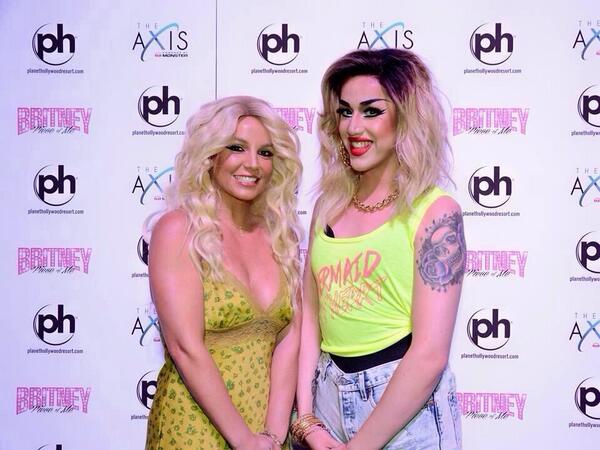 You might be kind of a big deal if the Queen of pop herself, Britney Spears, has you on stage with her in Vegas show, but that's exactly what happened to RuPaul's Drag Race finalist, Adore Delano.  We've been a huge fan of Adore's since way back when we watched her YouTube videos, after her American Idol stint, and instantly fell in love.  And apparently Britney is a fan too, because she had Adore as part of her show on Saturday night, having her come out on stage with a leash around her neck!
As it seems that Britney always has her finger on the pulse of the entertainment biz, could this possibly mean she knows something we don't already know and that Adore could be the winner??? Who knows…we'll have to wait til tomorrow to find out!
Check out all of our RuPaul's Drag Race posts and our interviews with all of the queens from past seasons in our Interview section!
Please follow us!
*Images from RuPaul's Drag Race Twitter Page