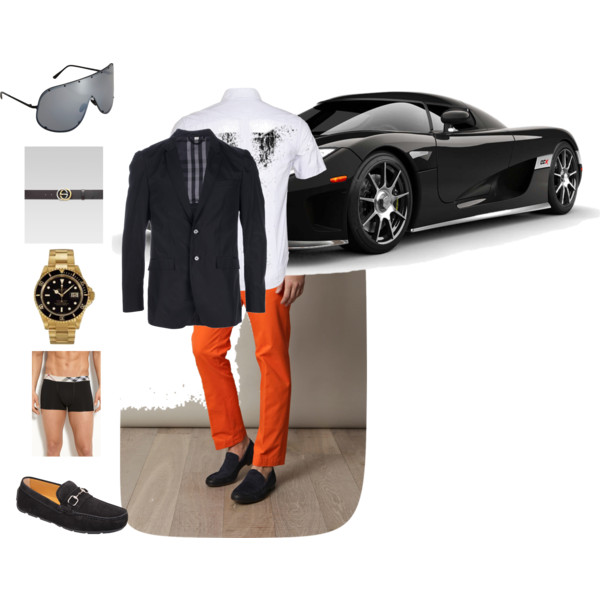 His eyes are the most piercing blue you have ever seen in your entire life.  He doesn't own a credit card.  He always pays with cash.  Even though you've dated for 3 years, you're not really sure where he lives…his address is usually some hotel in Vegas, Cannes or Grand Cayman.  In fact, you're not really sure what he does for a living.  His parents live on a farm in upstate New York where he was raised.  His body and his gentleness display his farm boy attitude.  The crook in his smile displays a confidence you have never witnessed before.  He drives a Bugatti…but only when he's in the States.  He drinks strong coffee, orders 2 steaks, eats a waffle for breakfast every morning, stays up late and watches old Hitchcock movies, only drinks Sambuca on ice and smokes one cigarette after another…but he makes no excuses.  He is fond of saying, "Life is for living, not preserving." and you believe him.  He's the youngest 40 year old you've ever seen or met and probably for that one simple fact…he makes no excuses.
Out of Our Closet Today 6-8-12: He Makes No Excuses
Shirt: Band of Outsiders Micro Stripe Button Down/Barneys $149
Pants: Piombo Cotton Trousers/MatchesFashion $269
Shoes: Gucci Black Suede Driving Shoe/Gucci $455
Belt: Gucci Belt w/ Two-tone Interlocking Belt Buckle/Gucci $325
Sunglasses: Rick Owens Oversized Shield Sunglasses/Barneys $489
Underwear: Burberry Check Trim Boxer Brief/Nordstrom $45
Watch: Rolex Men's Submariner Date 18K Gold/Black Dial Watch/Rolex $16,700
Car: Bugatti Veyron/Bugatti $2,400,000
Be Yourself.  Be Fearless.  Be Your Own Unexpected Luxury.
Check out all of our daily looks in the Out of Our Closet section!