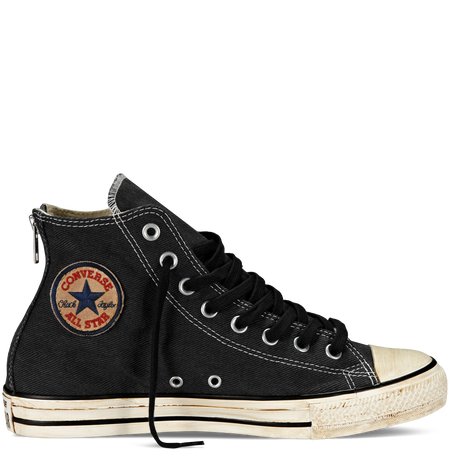 We would definitely say that our style has elements of vintage to it, especially Peter, which is why Converse Chuck Taylors are a staple in our closet.  We love almost every style and these Converse Chuck Taylor All Star Back Zip's are no exception.
"The washed twill collection comes armed with a heavy duty, densely woven washed twill with an embroidered Converse All Star patch that has a bleeding effect. There is also a yellowing on the topcap and outsole to give the sneaker a vintage look and feel."
We love them so much we'd be happy to wear them every day for the rest of our lives.  They're the one shoe suitable for all occasions!
Hint, Hint…send us a few pairs!
Check back for all of our daily style posts in our Style section!