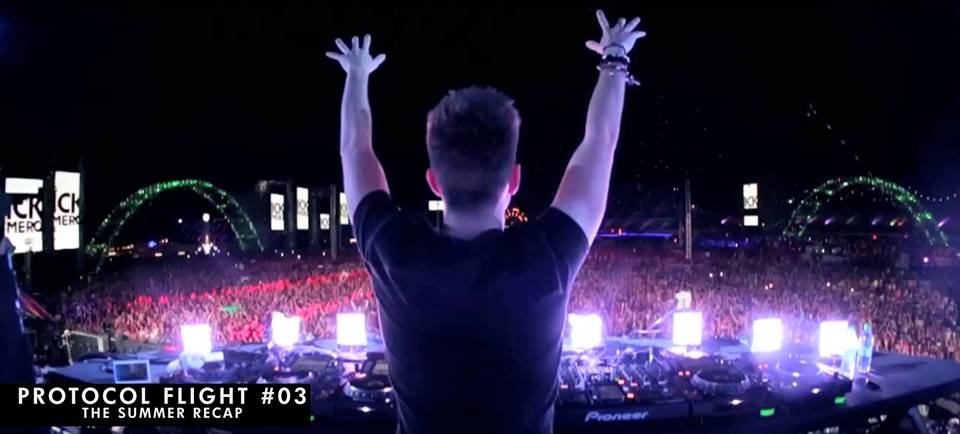 Nicky Romero releases Protocol Flight #03 as a recap video of his summer performances at some of the most prestigious festivals and clubs in the world. Following up on the success of his recent single, "SOTU" with Sunnery James & Ryan Marciano and Fast Eddie, Nicky once again opens up to share a rare behind-the-scenes perspective of his life on tour. Running through footage from Ultra Music Festival Europe, Ushuaia Ibiza, Electric Daisy Carnival Las Vegas, Sensation Amsterdam, and everywhere in between, fans are able witness his massive performances while getting to know his personality and gaining insight into the happenings both on-stage and off. Watch Protocol Flight #03 – The Summer Recap.

Chronologic order of locations/festivals in the recap:
Amnesia Ibiza
UMF Europe – Croatia
FMIF Ushuaia Ibiza
Extrema Outdoor – Holland
Electric Love Festival – Austria
The Light – Vegas
Daylight – Vegas
EDC – Vegas
Sziget Festival – Hungary
Altromondo – Italy
Nothing But the Beat – Germany
Street Parade – Austria
Summer Festival – Belgium
Sensation – Prague
Sensation – Amsterdam
Tomorrowland – Belgium
Check back for more daily music posts and reviews in our Music section!
Please follow us for the latest music news!