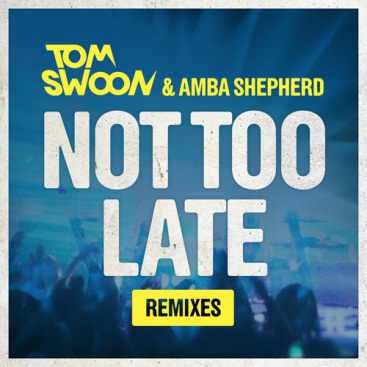 "Not Too Late" by Tom Swoons and Amba Shepherd became one of Miami Music Week's signature tracks and now Ultra Music is proud to present the smashing music video and remixes. The video was filmed on the streets of Tokyo, focusing on the life of a man celebrating life.
 "Not Too Late" gained major play from some of the world's most respected DJs. The follow up remix package was flawless; packed with diverse interpretations of the track from Bassnectar and Patrick Reza, Maor Levi, Josef Belani and Sebjak.
Tom Swoon ft. Amba Shepherd  – "Not Too Late" Remixes
Out Now
Ultra Music
1)"Not Too Late (Original Mix)"
2)"Not Too Late (Bassnectar& Patrick Reza Remix)"
3)"Not Too Late" (Maor Levi Remix)
4)"Not Too Late (Josef Belani Remix)"
5)"Not Too Late (Sebjak Remix)"
Check back in with us daily for music posts and reviews in our Music section!