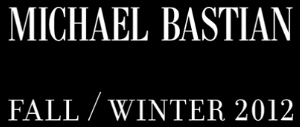 The king of preppy men's wear, Michael Bastian, is starting to introduce extra elements of fashion and style to his newer lines. Last February, Bastian introduced his Fall/Winter 12 ready to wear men's line and it made many wish for a quicker summer and a longer fall.
This fall and winter,  sensualize your preppy looks, funkaphy your three piece suits, and brighten up those khaki neutrals, because autumn is finally here and ready to take over our closets.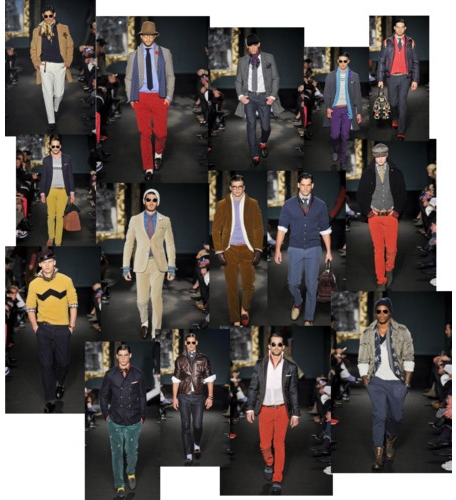 Colored chinos will continue to add more to men's fashion this fall and winter.  The classic leather will once again take over with perfectly fitted biker jackets and incredible shoes.  Suits take on different fabrics that bring a sense of warmth and comfort to the cold days ahead and sweaters will be more comfortable and more bulky, bringing forth a reminisce of fire places and ski chalets.
Hats off to Mr. Bastian for creating yet another incredible men's line.  For once, we can finally say we're happy fall and winter are here!
Please check out our daily fashion and style posts!
And follow us for minute by minute action!