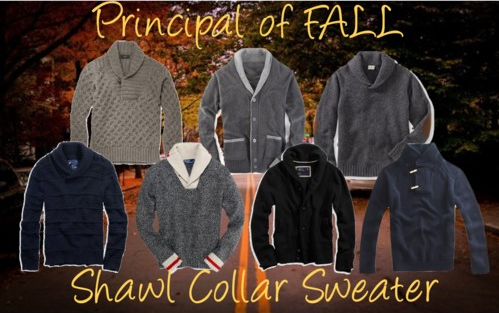 Preppy or rugged are the words we can come up with when describing the styles for fall… anything else is a moderation of these two principals.  The comfort of a classic sweater is what dresses us over the chilly autumn nights of 2012 but the updated version by some of our favorite designers and stores  will gifts us with an updated version of this classic piece.
Part turtle neck and part V-neck, the shawl collar sweater has the ability to polish or shake up any look.  Prep it up with a button down plaid shirt and chinos or make it rugged  with some jeans, a tee and a pair of old work boots.   Not only has the sweater become a principal of fall essentials but with its new update,  it has become a staple for every man this fall.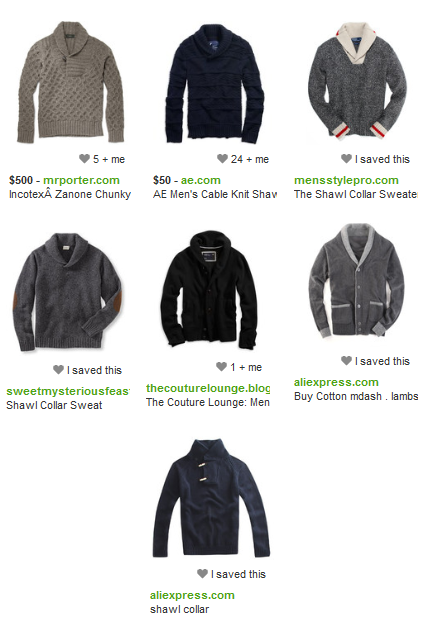 American Eagle, J. Crew, mrproper.com, Nordstrom, Express for Men, Saks Fifth Ave, Urban Out Fitters,  and Farfetch.com offer these sweaters and more.  Check these places out for items that will compliment your closet!
Be Yourself.  Be Fearless.  Be Your Own Unexpected Luxury!
Check out all of our daily fashion picks and tips in our Style section!
Please follow us: