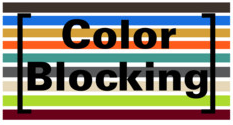 If you Google search "Color Blocking", you'll come up with tons of articles advising women on the art of color blocking which is currently trendy in fashion and style.  But why do women get to have all of the fun??? Here are some quick tips to color blocking that can be used by men or women.  (We're equal opportunity fashion folks!)
The idea of color blocking isn't really hard to grasp.  You pick a couple of items of clothing you like in bright or current colors and you pair them together.  Keep away from prints as they work  against color blocking, unless you're using it in a whole – example a shirt that has huge blocks of colors or a scarf, but these items are color blocking so it all circles back.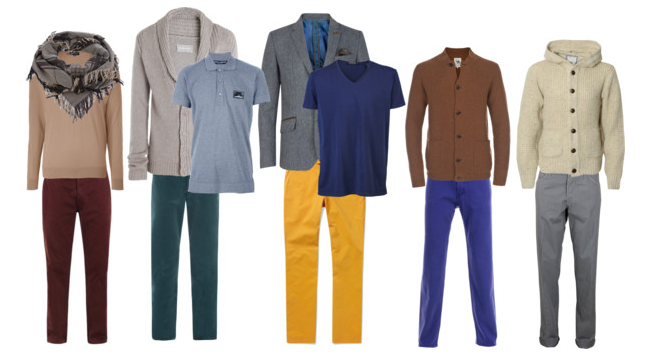 With fall just around the corner, keep your colors current, so put away the pastels unless you're pairing them with a burnt color or a deep gray.  The great thing about fall is that you get to layer comfortably and as freely as you like.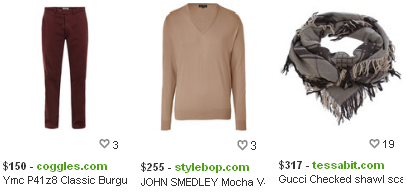 Burgundy pants really go with everything, but match them with a nude or dark beige sweater and you have a playful contrast.  Throw on a scarf of strong neutral color, like grey, for the crispy fall weather.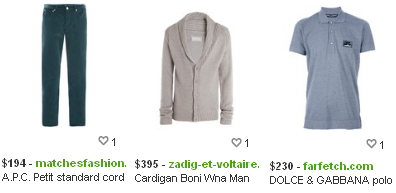 Jewel colors are excellent for fall.  They add a sense of color while staying season appropriate.  Match these strong colors with soft neutrals and you've  got yourself a casual day at the office or the park.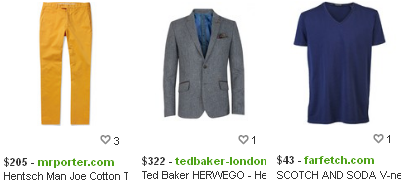 A good pair of yellow pants is hard to come by, so when you find one make sure you wear it well.  The colors that go best with this bright hue are deep blues and burnt greys.  If you put all of these together you'll have an ideal date look or strong statement at the next office meeting.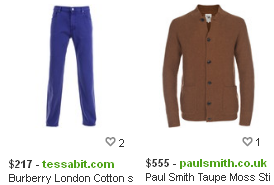 The classic cardigan and chinos look will always be a fall favorite.  Pair these items with strong colors that complement each other.  A bright color will always go well with a strong neutral.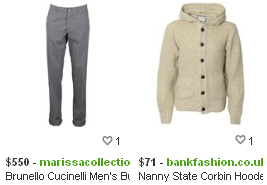 A safe player is always a good player, but if you're going to keep your color blocking conservative at least play with textures.  A chunky sweater attracts attention, almost as if you want people to feel the softness of the sweater – it's a good way to flirt!
Check out Farfetch.com, Nordstrom and Nordstrom rack, mrproper.com, Gilt, Urban Outfitters, Gap, and American Apparel for items that are perfect for this fall color scheme.
Be Yourself.  Be Fearless.  Be Your Own Unexpected Luxury!
Check out our daily looks and style advice in our Style section.
Please follow us: