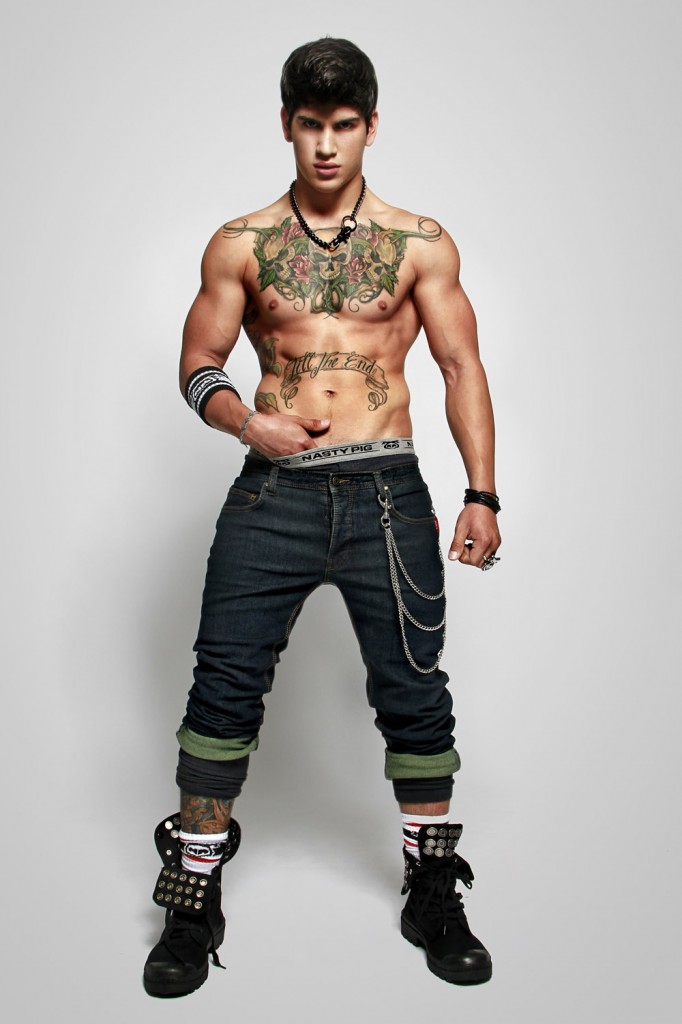 We ran across pictures of this guy about a year ago and wondered who the hell he was??? He had such a unique look and style that we knew instantly that this handsome guy was so hot he had to either be a model or a porn star.  We found a video on YouTube that he had done for photographer/director Carlos Arias and NOW we found an ad/video he did for Nasty Pig…which has become an INSTANT favorite of ours!! (Hint Hint Nasty Pig…Send us some shit and we'll wear it and promote the hell out of it!)
Anyway…check out his videos and pics and see if you don't agree with us! Matthew de la Garza is THE hottest guy on the internet for 2012…hands down!
Be Yourself. Be Fearless.  Be Your Own Unexpected Luxury.
Please Follow Us: