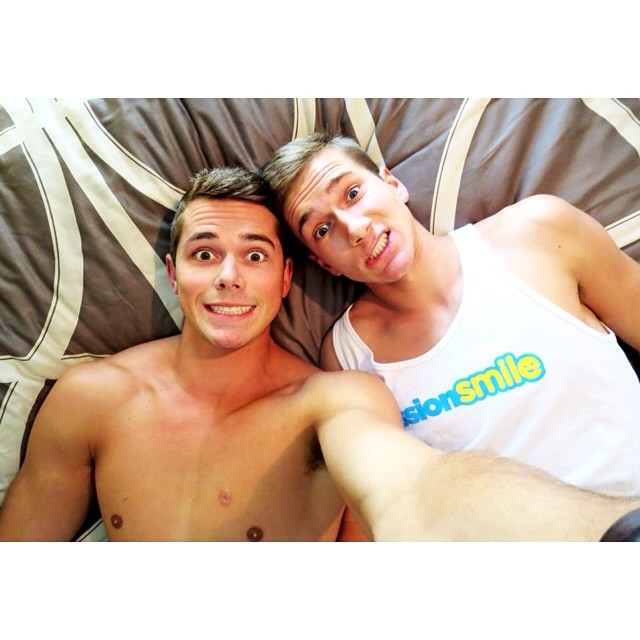 We've been huge fans of YouTubers Mark Miller(MarkE MIller) & boyfriend Ethan Hethcote from the very beginning, which actually doesn't seem like that long ago.  Maybe they remind us a little of ourselves during our first few years or maybe it's because we both hail from the same state, but nonetheless we love these guys.  Not only are they gorgeous and adorable, but they are a great example of what a committed gay relationship looks like and they are showing the world that it's possible…no matter how young you are!
Check out Mark's channel HERE and Ethan's channel HERE!
And check out all of our other men on our Sexiest Men of the Day list!