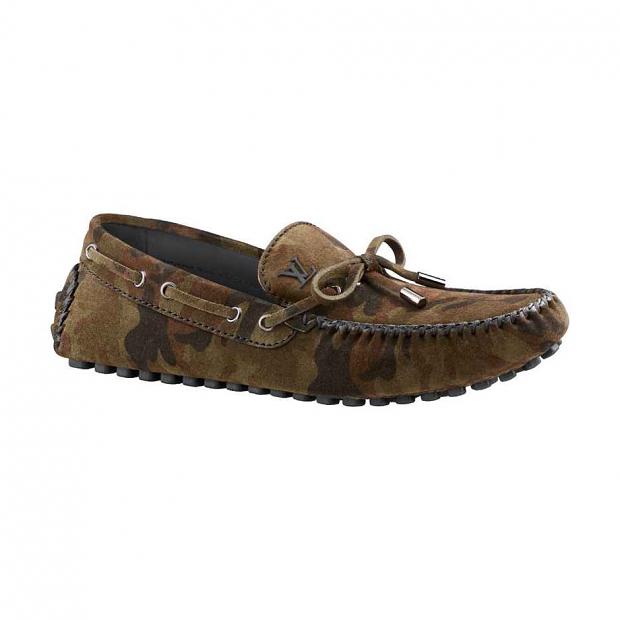 Louis Vuitton has really outdone themselves this Fall 2013 for their Men's Shoe Line.  We're obsessed.  And at the top of our list of Must Haves are their moccasins which come in grey camouflage and basic camouflage.  These shoes are gorgeous and we want to rustle through the leaves and drink coffee in a pair of old jeans, wool sweater and these awesome shoes.
Retail $660 at Louis Vuitton HERE!
Check back daily for men's style and fashion posts in our Style section!
Please follow us for daily style trends!