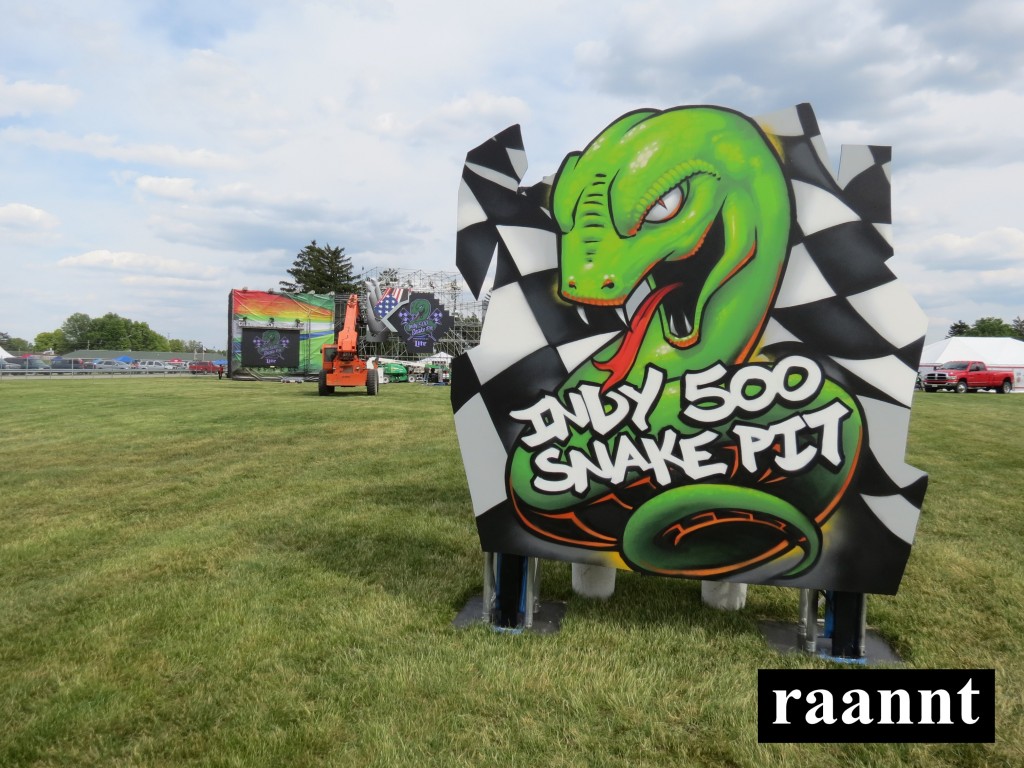 Almost 100 years old, the Indy 500 has created a pretty killer list of epic stories and out of control experiences for race fans across the world! The last couple of years, the new and improved Snake Pit has brought in unreal talent and incredible music. So what happens when 4 legendary musicians take over the Snake Pit? The VIP stage breaks!!! The music was incredible, the energy was wild and the React Presents team threw down one hell of a party! The Snake Pit gates open at 7am and the party was well on its way (parties were raging as early as 4am in the lots surrounding the Indianapolis Motor Speed Way).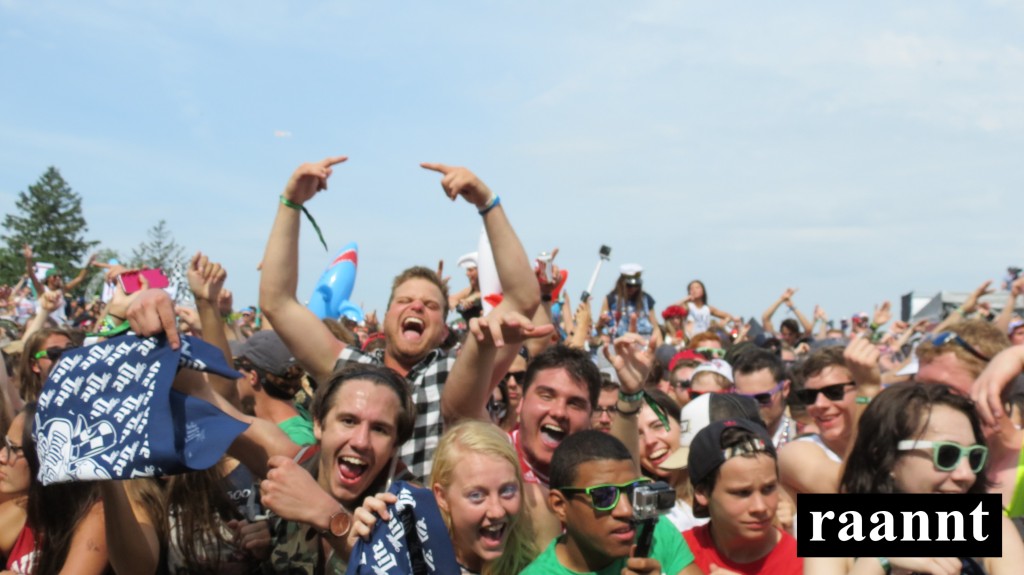 Sinclair Wheeler, local DJ and a personal friend, took over the stage and elevated the energy to its raging levels. A-trak followed with some incredible beats and dirty sounds, making him one of the crowds favorite. Steve Aoki took the stage next… man on man did he put on a killer show. Cakes were thrown and bodies surfed the crowd, all while the Indy 500 racers geared up and lined up for the 99th race. Kaskade followed the green flagged and took us well into the race. Though, honestly we just watched Kaskade thump the VIP stage into a close crash. Thanks to Miller Lite VIPs were able to enjoy the music with complimentary drinks, to make up for the stage inability to rage up. Dynamic duo Milk N Cookies closed the Snake Pit down with their dirty bass and party sound. Check out our personal experience and if you there… tell us who you loved the most!!
Check out our reviews of other music festivals
Please follow us for up to the minute info!