Yep! Elephante not only drops an eclectic EP 'Glass Mansion', with unbelievable spotify streaming records, but also announces a fall tour that will hit 33 cities in a 3 month span. 
The 9 track EP's 1st single, 'Have it All', features the magical vocals and romantic vibes of Nevve, while leading the track with bouncy and airy upbeat tunes. The perfect, in my opinion, first kiss song. Think about it… 1st date, or festival fling, school dance, whatever scenario… the track is not too fast (but perfect melody for all forms of mixes), it's joyful and upbeat. All the ingredients needed to lock lips with new bae (or forever bae – IDK where you are in your relationship journey).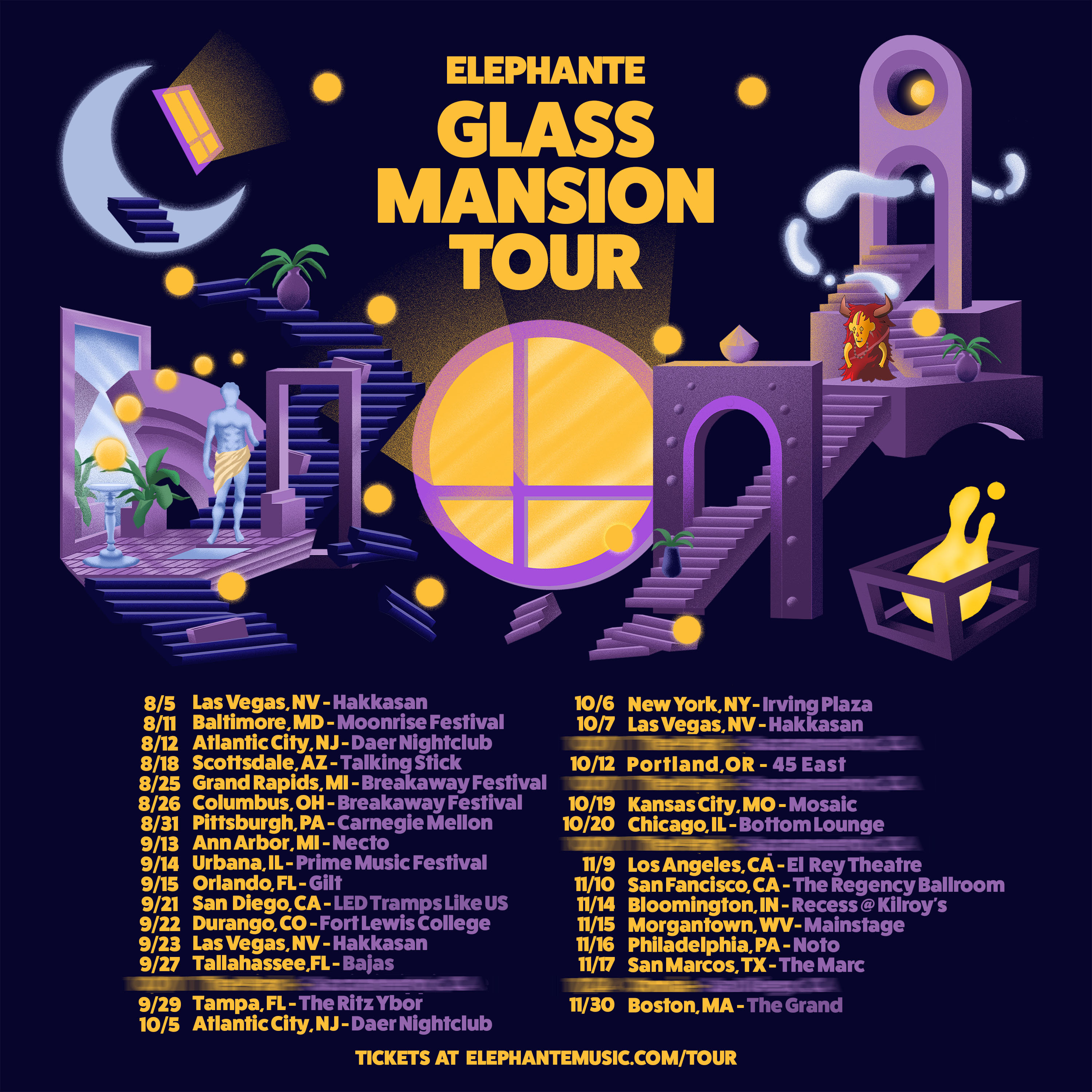 The 'Glass Mansion' tour will kick off early August and hit 33 major cities. Tickets are now on sale here: http://www.elephantemusic.com/ and you can find dates and cities listed in the pic above.