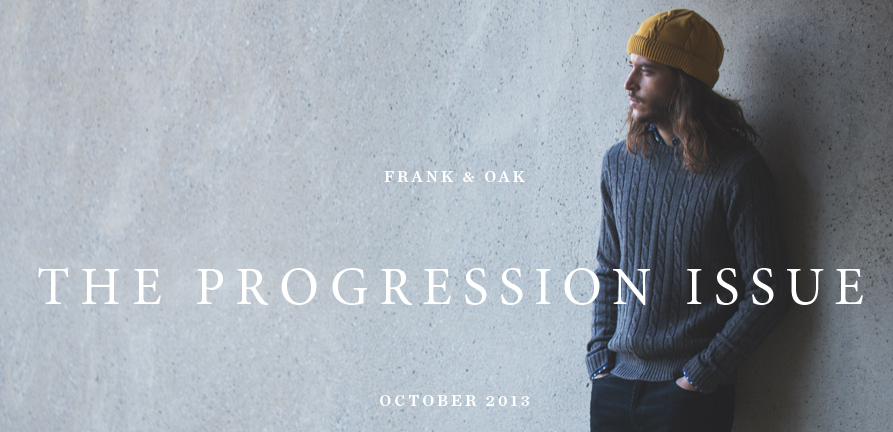 Ok, so it's pretty obvious we really like Frank & Oak… We love their classic clothes with current touches and affordable prices! Every single piece they put out can be worn with anything you already have… and may have in a few years.  We believe their pieces are timeless and well made.  Every month, the brand launches an "issue" – introducing new pieces for the month and it makes each of their season collections, fresh and ever changing.  Visit the site and check out many looks of The Progression Issue. 
Check back for daily style posts in our Style section!
Please follow us for all kinds of style updates and news!