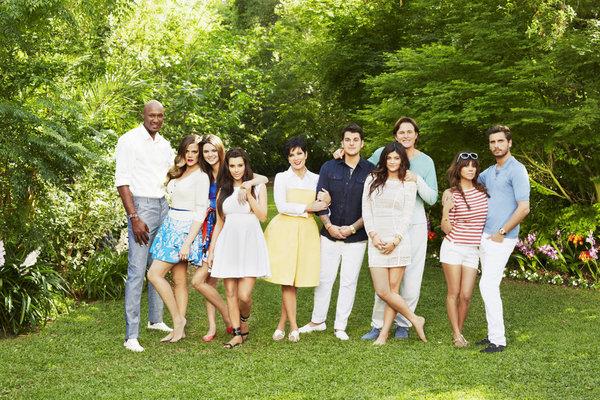 E!'s most-watched series 2013, "Keeping Up with the Kardashians" returns for an all new season starting in January, and will chronicle what is perhaps the most tumultuous and challenging period the family has faced since the show began.  With recent separations, a new baby on board, kids leaving the nest and a new engagement, this is a family that is evolving through a period of tremendous change, yet remains committed to its core values and still treasures time together.  Always outspoken and rarely guarded, Kris, Bruce, Kourtney, Kim, Khloé, Rob, Kendall and Kylie meet life's challenges and triumphs head on, celebrating the good in their trademark high style, and unconditionally supporting one another through the bad. 
This season the family members make tough choices, share hearty laughs, and strike out on their own, yet always come back together for the family gatherings that remain the backbone of life as a Kardashian.  The family openly discusses their feelings about Kris and Bruce living apart, and the three older sisters spend more time together than ever, as Kourtney and Kim make it their mission to support Khloé, who faces continuing uncertainty about the future of her marriage to Lamar Odom.  Rob commits himself fully to the designer sock business and moves into his own place, while younger sister Kendall contemplates moving into a home of her own as well. 
Is there drama?  You bet – especially when Kris starts to feel like she's getting additional space at home, Kim decides to reclaim some of it for her new family.
Season nine of "Keeping Up with the Kardashians" premieres in January 2014…and we can't wait!
Please follow us for up to the minute entertainment news and gossip!