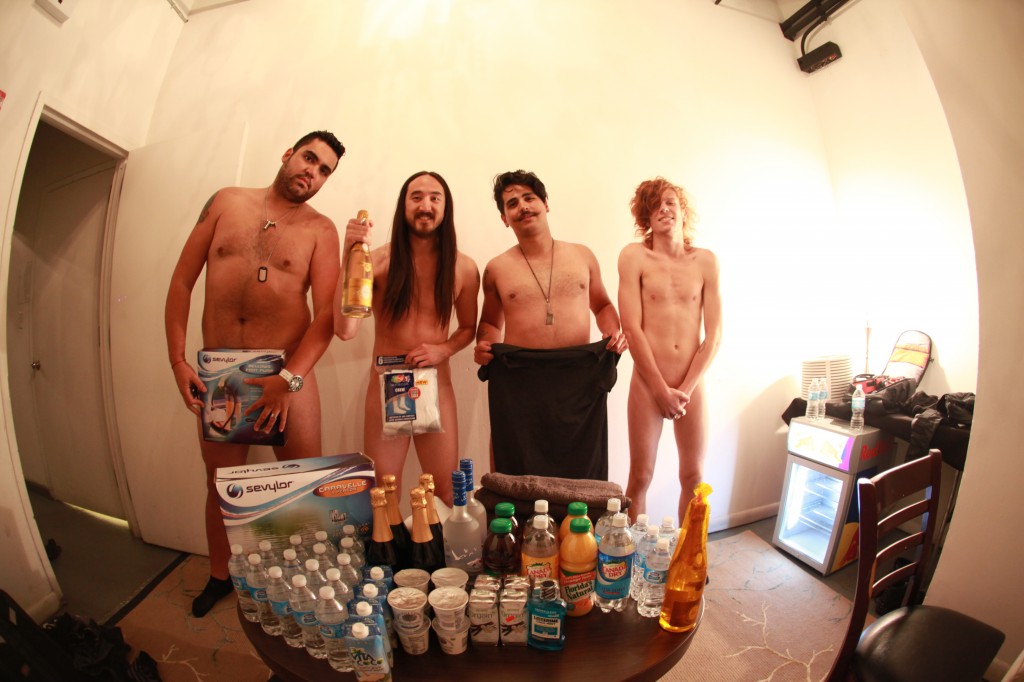 International DJ Steve Aoki is no stranger to the craziness of the music industry, so when his rider was publicly published he tackled the attention the best way possible – with a public response and the release of a new music video.
The DJ explains most of his requests, which most celebrities don't, on his blog – which includes an actual picture of the rider.  Steve Aoki, being an expert at mixing things, moved forward by releasing a brand new music video.  PR mover or not, you have to hand it to the man…he knows how to make his fans happy and keep the press hungry.
The official video to his brand new single "Control Freak" came out last Thursday showcasing a retro VHS Soul Train party theme – with cameos from Holly Madison, Samm Levine and Steve Aoki himself. These beats join our list of Summer Anthems and dance party tracks! Check the video out and if you like what you hear/see – get ready because a remix package drops today!
Video link: http://www.huffingtonpost.com/2012/06/21/steve-aoki-control-freak-video_n_1615734.html
Album download link: http://itunes.apple.com/us/album/wonderland-bonus-track-version/id491899215?ign-mpt=uo%3D4
Be Yourself.  Be Fearless.  Be Your Own Unexpected Luxury!
For all of our DJ Raannt beats and reviews check out our music section in DJ Raannt!
Follow Us:
*Photo by Kyle Neary "MR650TV"