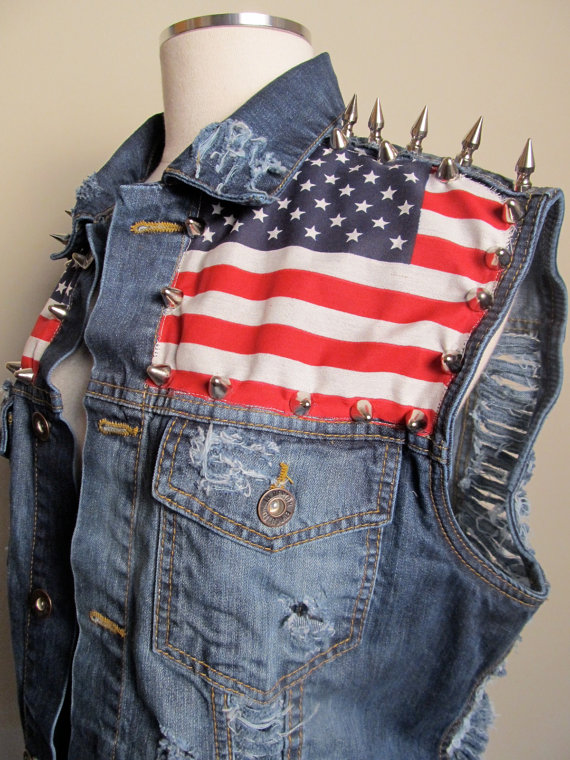 For months now, we've wanted to get our hands on a unique, one of a kind, American Flag Denim vest.  We've seen pictures of them all over Tumblr but our investigations have led us to very starched versions by Ralph Lauren or American Eagle.  Naw…we wanted something Lana Del Rey would be proud to wear…or maybe even some greying motorcycle guy, much too sexy for his own good!
We were extremely excited to stumble across the perfect, most amazing, destroyed American flag denim vest in this amazing Etsy store…Luckie You Vintage! Not only does she sell the most perfect American Flag vest, she also has several other vests perfect for either a man or a woman!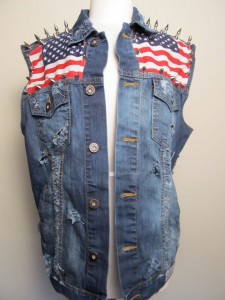 Destroyed American Flag Vest: $149.99 – Luckie You Vintage!
And come back every Monday for our Denim pick of the week as well as daily for our other style posts in our Style section!
Please follow us for entertainment gossip and style and music news!