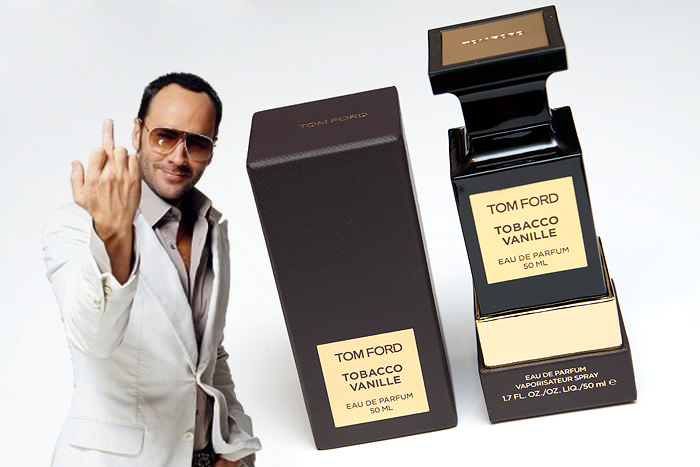 We were in Saks in Vegas when we first smelled this cologne.  We happened to be exchanging a bottle of Bond when saw a small row of dark, glistening bottles being placed on a small counter top.  After asking the sales lady what these were, she explained that they were Tom Ford's newly released line of men's colognes.  And then she sprayed us with Tobacco Vanille and we were forever in love! According to Nordstrom, the fragrance notes are: ginger, tobacco leaves, anise, coriander, tobacco flower, clove, spices, fruit wood sap, benzoin, vanilla, tonka bean. To us, it smells like a sexy older man smoking a cigar while standing on a balcony overlooking the waves lap the beach in St. Barts. We wish we could make our posts scratch-n-sniff just so you could get a real feeling for the wonderful sexiness that is Tobacco Vanille!
Available at Nordstom $205-495 HERE
What are your favorite scents? Do they evoke memories? Let us know some of your favorite scents and maybe we'll post them on here in Fragrance Fridays section!
Check out all of our Style posts in our Style section!
Follow all of our minute by minute adventures!