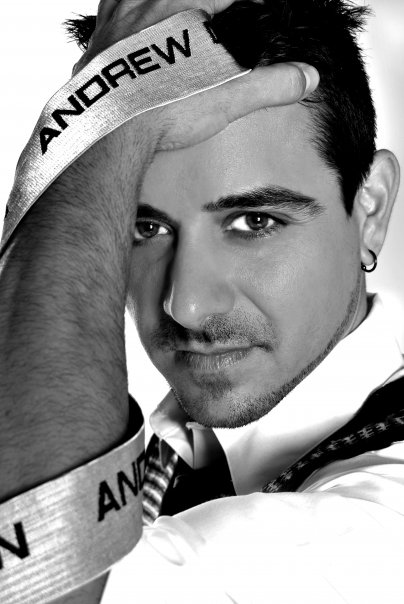 We have been such huge fans of Andrew Christian for so long that when we had the opportunity to interview him and find out what ticks behind the mind of the biggest name in men's underwear, we jumped at the chance.  What we found was a well accomplished designer who, besides loving the male form, has paid his dues in the fashion industry and now stands alone as an iconic industry himself.  He's also been featured on several reality shows including The Janice Dickinson Modeling Agency and Bravo's The Fashion Show, making him one of the most talented and sexiest reality stars of all time.  If his underwear and this interview aren't proof enough that Andrew Christian is the Saint of Sexy, go to his website and check out his incredibly hot videos as well as his inclusive line of men's clothing.  Trust us, you won't be disappointed!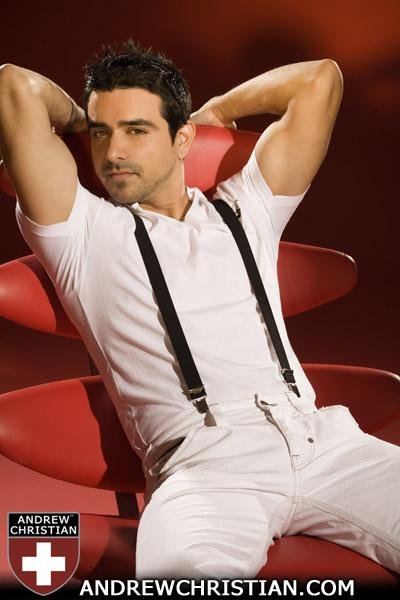 1.  Define yourself using only 7 words.   
Fashionable, shy, friendly, respectful, fun, inquisitive, mysterious.
2.  Although your clothing line has been around for more than 10 years, your men's underwear and swimwear is what you are most known for creating.  What about your swimwear and underwear puts you above the rest?
Andrew Christian is all about fit! I spend countless hours with my team making sure the fit on my underwear is the best it can be. Underwear is the closest thing to your body so you want to make sure it fits correctly and feels amazing on.  The Almost Naked line is the most popular and I hear it all the time that they are the most comfortable underwear you can own. It's also one of my personal favorites.
3.  You've become an icon in the gay community.  Who are your gay icons?
I am a big fan of John Waters.  I love his edginess and the fact that he  isn't scared to take chances.
4. You recently did a video on Vimeo for gay pride.  What does gay pride mean to you?
I think it is important to love yourself and therefore since being gay is a part of who I am, then I am proud of it.
http://vimeo.com/43572881
5. What do you look for in a partner?
Honesty, a sense of humor and a nice ass.
6. Can you tell us about your body enhancing underwear and what inspired you to make them?
FlashLIFT is our latest innovation in Butt Lifting and Contouring Technology for those seeking the perfect bubble-butt. I noticed at the gym how hard people worked to try and get the perfect rear end. Doing endless lunges and squats and thought wouldn't it be great if I could design a pair of underwear that did that automatically without all of the hard work.  After months of experimentation FlashLift was born. It's you only better.  Show-It Support Technology consisting of a hidden "comfy cup". This horseshoe shaped inner cup is lined by soft elastic that gently aids in the lifting and support. It doesn't matter if your package is already ample, you can always be bigger, or just have the appearance of a bigger bulge.  Women have been wearing body enhancing under garments for years.  It just made sense that men should be able to do the same.
7.  What was the very first thing you ever designed?
My life, I believe your life is what you make of it and you can control what enters your life, positive or negative.
8. If you could only listen to 3 CD's for the rest of your life and they couldn't be mixed, what would they be?
Madonna "American Life" , Kylie Minoque "Greatest Hits" Nikki Minaj Pink Friday.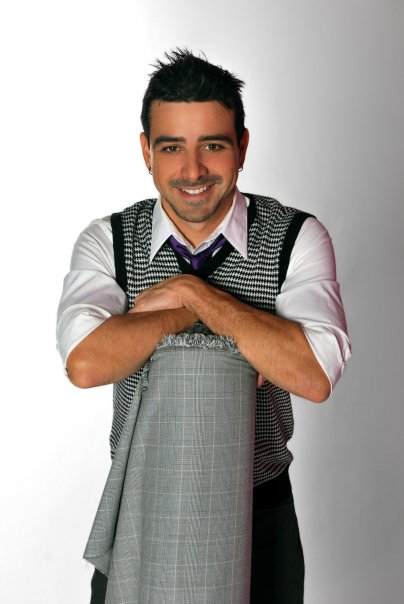 9. What is a book you would recommend to a stranger?
The Power, it's kind of new world and Zen and all that, but it makes a lot of practical sense.
10.How did you get into the fashion industry?
I Started by designing clothes for myself and friends in high school. Eventually I got noticed and recognized enough that I started selling my designs in local boutiques. Actually that's how I put myself through fashion school. It wasn't always easy to make ends meet, but I can tell you I sure did have a lot of fun in those early days and wouldn't trade it in for anything.
11. Who are your 3 favorite male designers?
Karl Lagerfeld b/c he's so prolific, Alexander McQueen b/c he is revolutionary, and Versace back in the day when Naomi, Linda, and Christy were gracing his runways. It doesn't get much better than that.
12. What do you think about gay celebrities who refuse to come out of the closet?
Coming out is a personal thing, but I feel as a celebrity they have an opportunity to set a good example for the gay youth population. It's a shame that they or society in this day in age are still not able to deal with this issue.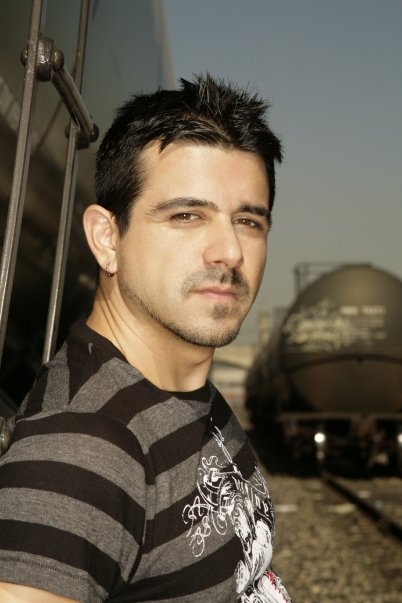 13.  What do you think are the 2 biggest issues facing the gay community?
Equal rights will always be a huge issue for the gay community.  I would like to see gay marriage legalized nationally.  The other issue seems to be gay kids getting bullied.  It breaks my heart to hear about the suicides of these young kids.
14. What are your 3 simple luxuries?
1. Eating organically. I believe you get what you put into your body. I can totally feel the difference when I am eating healthy and clean. 2. Fragrance, it makes me feel just a little bit more dapper. It was Coco Chanel who said a woman without fragrance is vulgar. Well not to say a man without fragrance is vulgar, but I think there is something to be said about a well groomed man. 3. Time, it's the only thing in this world you can't buy any more of.
15. Tell us about your experience on The Fashion Show.
It was overall a decent experience.  The show was a lot more scripted than I would have expected it to be and of course I wish I would have stayed on longer. I'm just glad America could see what I could really do as a designer and especially designing women's clothing. I even surprised myself about how well my designs came out. The best was when socialite Tinsley Mortimer said she loved my dress and would wear it out to a party.
16. What's the secret to becoming an Andrew Christian model?
Workout and don't eat haha! Seriously though, there has to be a lot said for personality. You can have the hottest guy in the world but if he is not personable, the general public will not identify with him.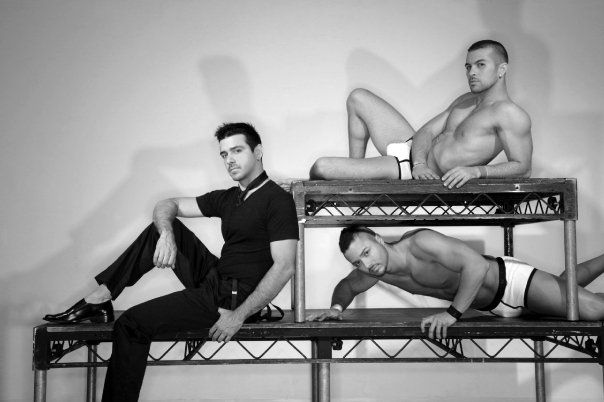 17.  What would we have to do to have you make a special, custom designed boys of raannt, matching underwear for marriage equality in honor of our wedding last year?
You should have contacted me before the wedding.  Getting married in Andrew Christian underwear, now that would have been hot.
18.  Where do you find inspiration for your work?
Actually, the male body inspires me.  Therefore, the models are a source of inspiration.
19.  What would be the theme song to your life?
Inner City "Good Life" Such a great and classic uplifting song.
20. Boxers, briefs, jockstraps…or nothing at all?
Depends on my mood, but I have been into briefs lately.
Thanks buddy!
Be Yourself.  Be Fearless. Be Your Own Unexpected Luxury!
Please Follow Us!
WARNING: We allow 100 words or less of content per interview to be taken, with a link to our original interview, and used without our authorization. Content larger than 100 words or copying our entire interview without our authorization to be used in ANY manner will result in our taking legal action per copyright infringement.
*Image Source: Andrew Christian