Ok… I literally just saw Above & Beyond in Indy last night and this announcement gets me so excited for Miami Music Week next month. They put such. a. good. show! For the Miami show, the guys will be bringing along friends that can rock the house just as hard as they do.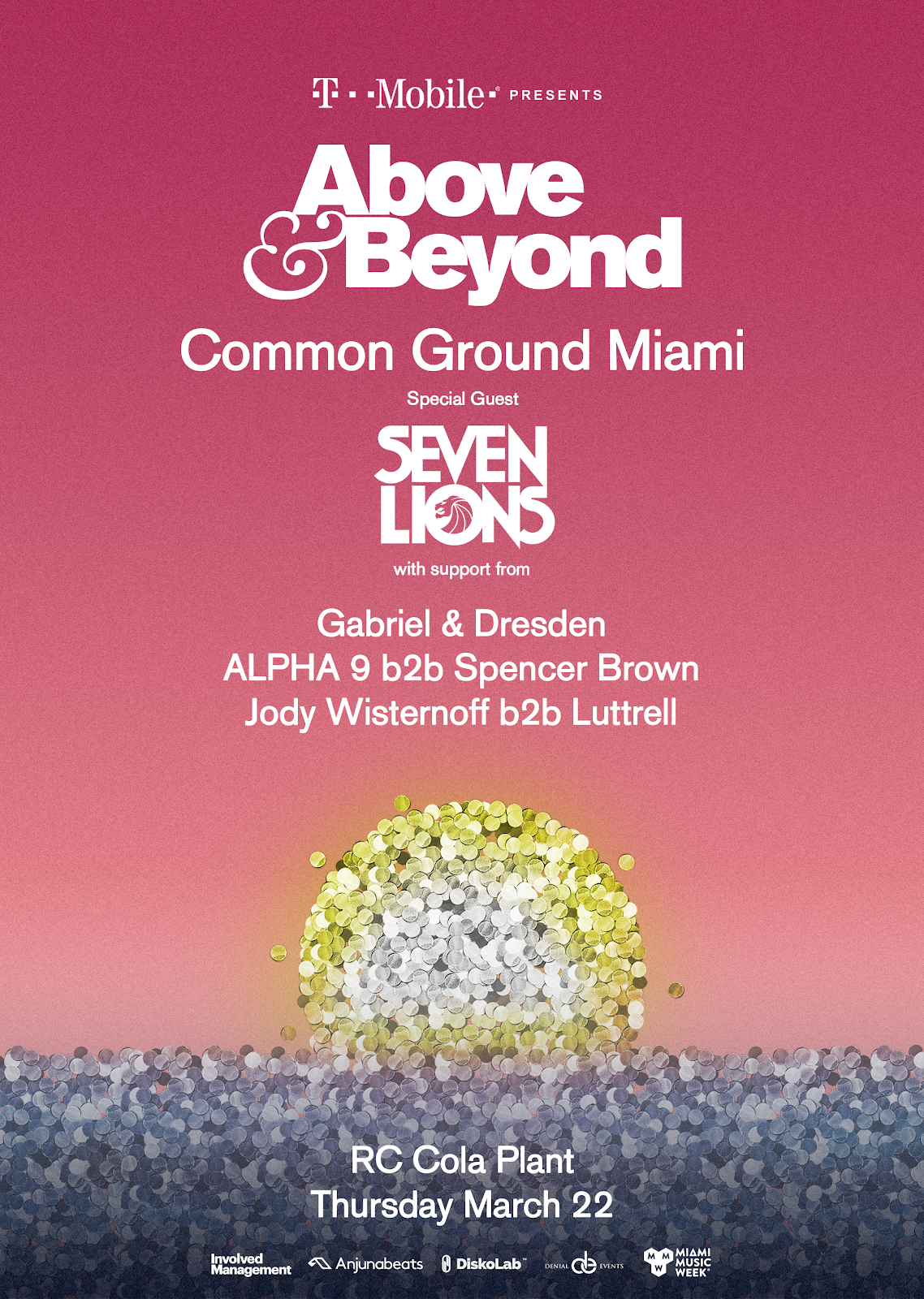 So on Ultra eve, Thursday March 22nd, Above & Beyon will be taking over the RC Cola Plant with Seven Lions, Jody Wisternoff b2b Luttrell, ALPHA 9 b2b Spencer Brown, and Gabriel & Dresden.
Tickets are on sale here: https://www.tixr.com/groups/diskolab/events/above-beyond-common-ground-miami-7107 
Miami Music Week and Ultra are just a few weeks away and you have got to add this night to your schedule. They're literally amazing (as you may already know – but if you haven't seen them, GO!).