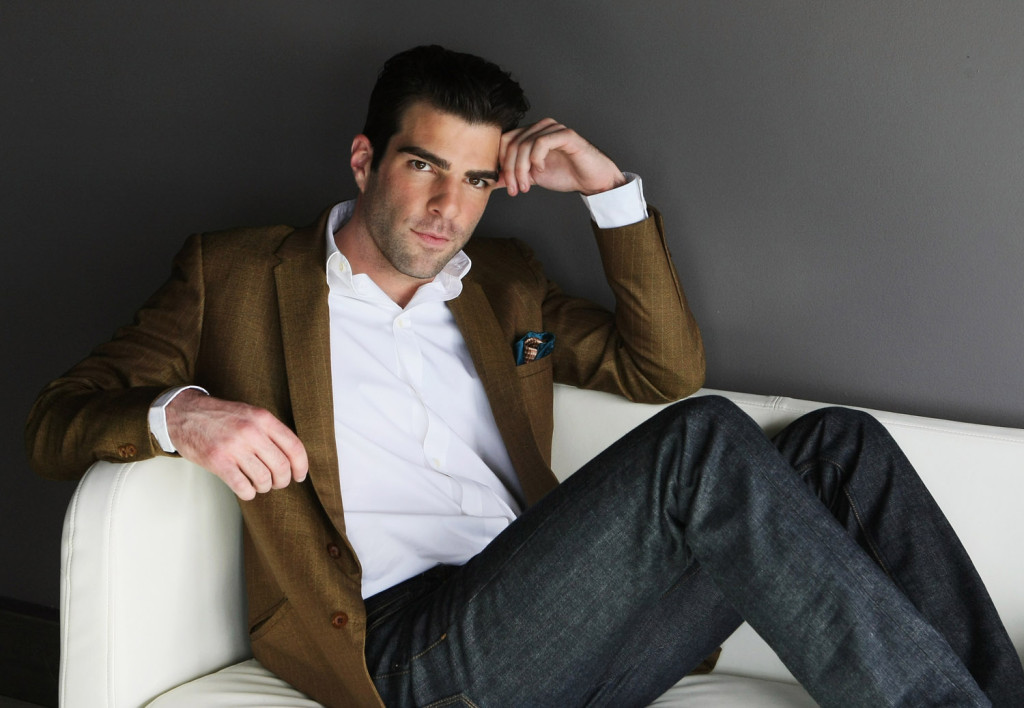 We adore Zachary Quinto! We think he's pretty damn sexy too, especially when his boyish charm is mixed when his brooding good looks and even better when quartered with evil ways witnessed in American Horror Story.  As an out man in Hollywood, Zachary isn't only a sexy gay man, he's simply a sexy man, making him our cherished pick for Sexiest Man of the Day!
Did we mention we also loved his It Gets Better video?!!!! Check it out below!

Check back tomorrow for our next pick of Sexiest Man of the Day!
Please follow us!