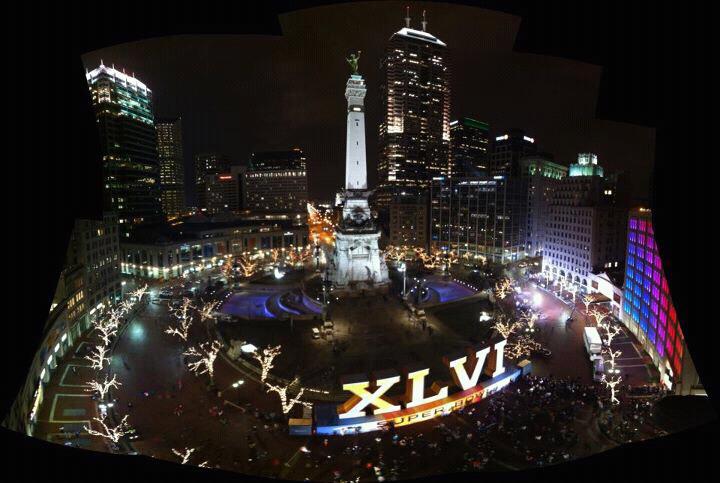 After three hours walking around last night, visiting Super Bowl Village, talking to all of our friends who are working different events and taking tons of photos and video clips we are finally ready! Not for the Super Bowl…duh, for the Super Bowl Parties.  It was hilarious how many people last night acted like they didn't want to go to the parties or had been to better parties.  We won't even act…we've been waiting for this ALL year which is exactly why we're the perfect hosts to all of the events happening in Indianapolis this weekend.
For starters, we're going to most of the events, including the Fantasy Bowl, The DirectTV Party, Leather and Lace, private parties(did we hear a few houses in Zionsville and Geist and pretty star-studded this weekend? Shhh…)as well as maybe the Playboy Party, Maxim and on and on…
If you want to know whats REALLY going on in Indianapolis this weekend for  up to the minute details of all of the things we're doing and who we're hanging out with then follow us!
Twitter: @theboysofraannt
Facebook: raannt
And a special welcome home to Indy's First Lady of Style Brittany Mason!
Be yourself.  Be Fearless.  Be Your Own Unexpected Luxury!
*Photo by Ryan Skeeter Ford from Facebook.