Alright Alright peeps! Here we go. You guys are always asking what songs I'm listening too, or what I'm playing in my IG stories. So, I want to share the songs I'm loving at the moment. Each week, I'll try my hardest to share the top 10 songs I'm obsessing over.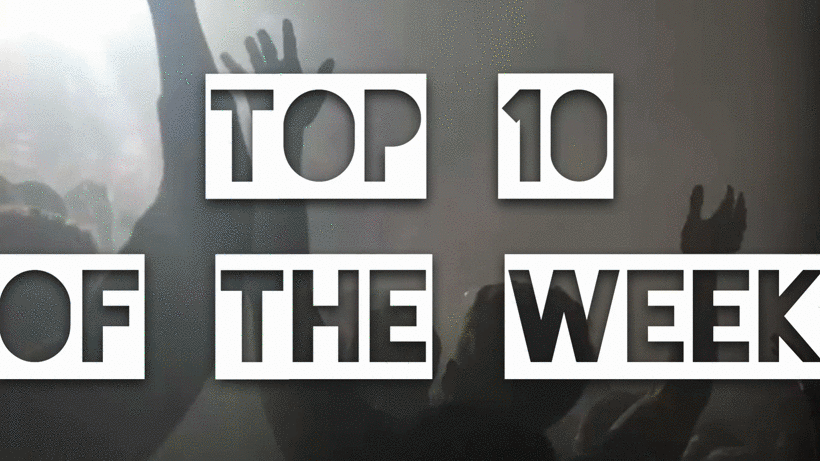 This week:
Adriatique – Voices From The Dawn (Original Mix)
I love the chill underground-ish vibe the horns give throughout the track. It's for sure a track that will acquire a certain taste, but if you like it, you'll like.
What So Not – Beautiful feat. Winona Oak (Official Audio)
I could play this song 10 times in a row. I just love everything about this song.
Flume – Hyperreal (feat. Kučka)
Another one I would play 10 times in a row. To me, Kučka's vocals enhance the musical sexiness Flume created.

Double Touch – Broken Paradise (Original Mix)
Okay! I have this untold love for Argentinian Tangos. I think they're sexy, the dance and music. Broken Paradise has this tango-esk sound, an electronic sensual tango if you will.

AU/RA x CamelPhat – Panic Room
Picking up the energy with 'Panic Room' by AU/RX & CamelPhat. This one is a great workout song. Or, in my case, a great driving around with the windows down, moon roof open, and volume all the way up!

Kompakt -nAnii
Fun, vocal-less, housie track. If I were a DJ, I would probs play with this song and try to mix it with some fun vocals.

Stupid Goldfish – Arabica
EXOTIC. I feel like I should be at a beach, somewhere where the weather never goes below 75 degrees, the water is clear as VOSS water bottles and blue as the sky, palm trees are tall as giants and the breeze is warm and salty. Can you see why I picked this track?
Chris Lake – I Want You
Totally a 'getting ready for a fun night out' song.
Noizu – Wavey
For sure a 'driving to whatever fun destination' song.

SOFI TUKKER – Batshit
Thank you apple for introducing me to this song. This is the song in the new Apple iPhone 8 commercial.
Check out the tracks below. Go to my IG and comment in one the pix which track you like the best and why! OORRR introduce me to new songs. I love new songs 😍🤩😎🕺🏻