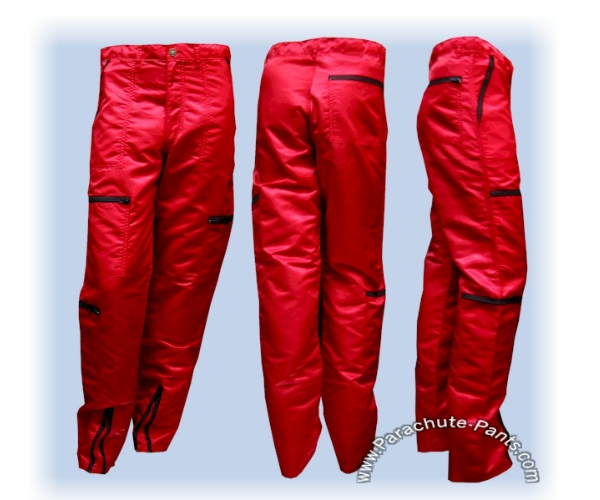 Every Thursday will be Throwback Thursday, identifying one has-been "luxury" trend that might, just might make it's way back into the mainstream.  Do you remember the amazingly slick, although uncomfortable, parachute pants that everyone had to have back in the day? I can still remember begging my parents to buy me a pair.  My mom even made me sign a written agreement that I would never, ever ask for another thing if I could just get a pair of these coveted pants.  I signed the paper.  My parachute pants were black.  I'm not sure what happened to those pants but I can remember how excited I was when I brought them home and wore them to school the next day.
Guess what?  You can still buy parachute pants.  Parachute-Pants.com has a wide variety of parachute pants as well as coveralls and jumpsuits all starting at just $72!
Check back in with us tomorrow for our men's apparel pick category for Fridays! And check back in with us daily for our look of the day and style picks and reviews in our Style section!
And comment below letting us know what trend of the past you had to have!!!!
Please Follow Us: