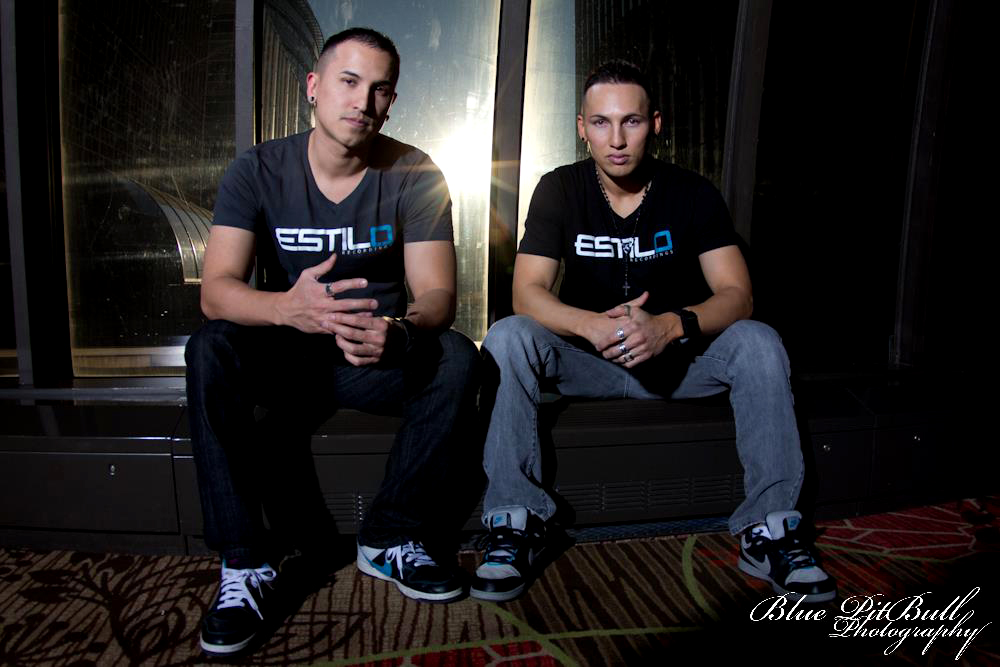 The Verdugo Brothers are another amazing, brotherly dj duo! Unlike many other brother duos, they are the 1st American brother duo to have music on MTV.com! This twosome on the rise have shared the stage with Moby, Tiesto and many more.  They are currently working on their debut album, which will feature several styles of dance music including "tech-house, electro, progressive, down tempo, experimental pop and beyond".  Although they've been around for awhile, already playing around the world and making a huge impact on the music scene, they are at the top of their game and gaining recognition for their unique sound which has brought them to the top.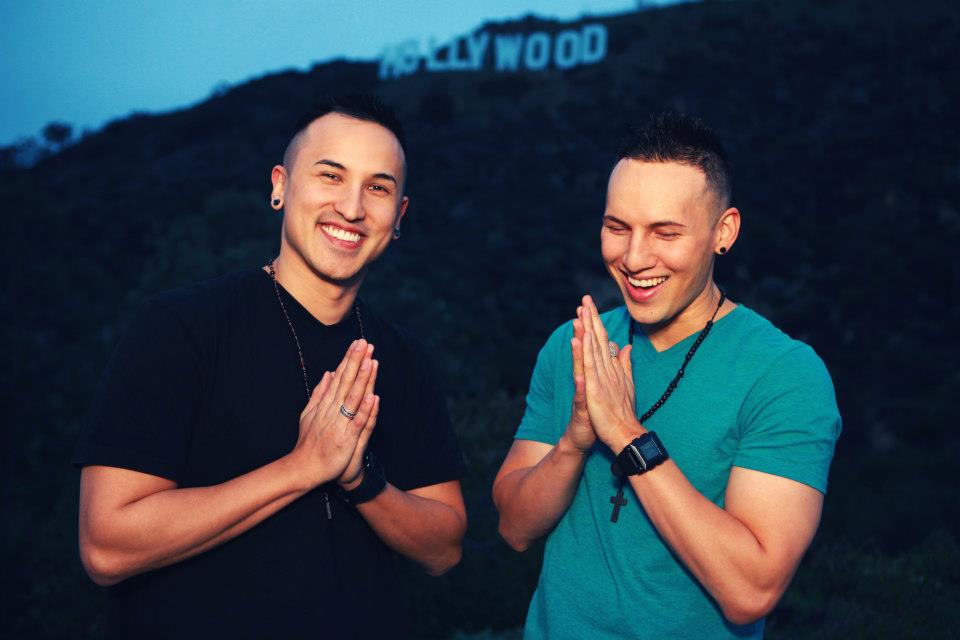 1. Introduce us to the Verdugo Brothers in 6 words or less:
Positive, Humble, Creative, Funny, Passionate, and Determined.
2. What is something we wouldn't know by looking at you both?
A lot of people aren't sure what our ethnic background is so to end all confusion, we are half Mexican, half Korean. And we love the food!
The other thing that comes to mind is we used to be magicians. We did close-up & parlor magic for birthdays and private events. It has always been a fascination with us, so now we are currently working on bringing the magic back into our music.
3. How did your upbringing shape you guys into the DJs you are today?
One great thing about our upbringing was that we were exposed to a lot of different music, from Phil Collins,  Miami Sound Machine, to Sade, the Beatles, Jimi Hendrix and Depeche Mode.
4. How would you describe your sound?
Our sound is hard to categorize, although some will insist that we are this or that. What we really want people to know is, we love anything that makes us move, be it electro, trap, tech-house, minimal, progressive house or vocal house.  If we can "feel" it and it makes us want to move, then we will probably play it in our sets.
5. How were you guys introduced to the music industry?
Today, not too many know this about us, but we grew up in a small town in Northern California called Redding. There really wasn't any industry for us to partake in, so we literally created our own. After going to LA & experiencing some real underground events there, we started organizing our own Raves in 1997 until about 2001. We built the EDM scene there from ground up and it resulted in some amazing events that really changed lives.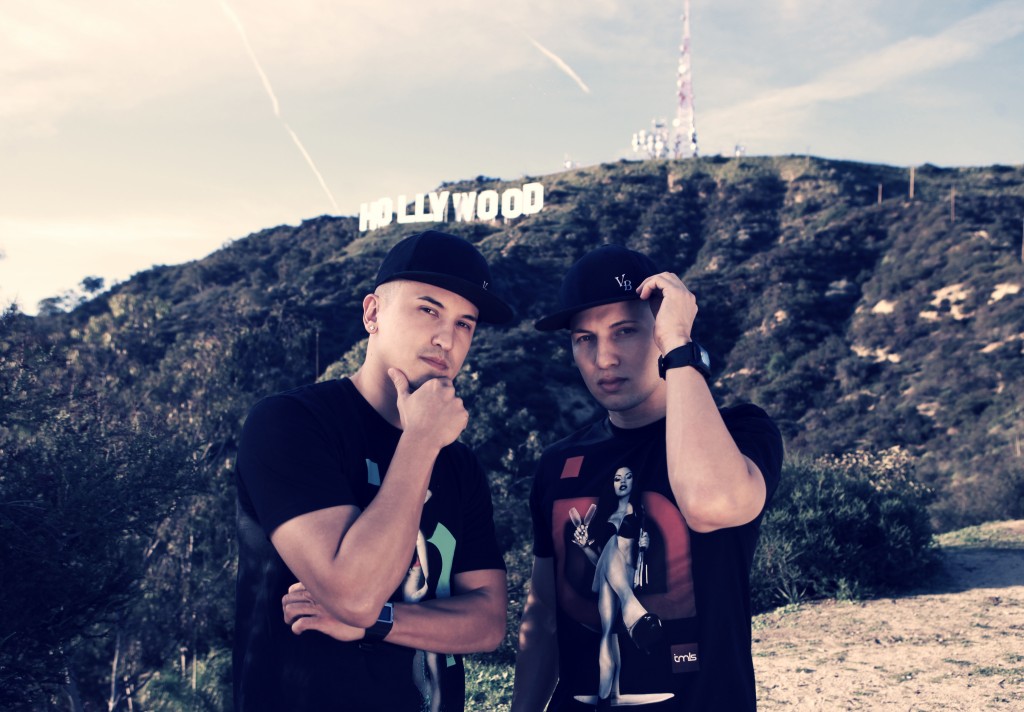 6. How has the EDM industry changed throughout your DJ-ing career?
A lot of things have changed, especially for DJs. We started with Technic turntables playing vinyl records. There was no "sync" button, so you had to learn to beat match. Today, you don't. We miss those days, but we definitely don't miss lugging around those heavy record bags. Things are much more convenient now and music is much more affordable. The music itself has evolved and changed of course. We're really digging the Trap and dubstep genres. The outfits that people wear to many EDM events now are much more interesting though. Other than this, PLUR is still in full effect and we love that.
7. If you had to master a different music genre, which one would it be and why?
Well, we've been doing just that. We decided to produce & master our own Trap songs now because it is very bassline driven and fun to do. We really want to get good at mastering any type of music though. We believe it will only make us better.
8. Who has been your favorite musician to work with so far?
Probably, Austin Hall. It's always impressive and inspiring to work with another producer who is as creative and talented as he is.  He's got guys like Max Graham supporting his music, so it's always inspirational to be in studio with people like that.
9. Walk us through your creative process.  How do you come up with your best tracks?
We usually start with drum programming. It's important for us to pick the "right" Sounds, so choosing the right percussion is always key. From there we just audition other sounds like synths, etc. and things seem to fall into place. Sometimes the best melodies are created by accident, so you just have to stay in the process.
10. How do you define sexy?
We both think that the definition of "sexy" is subjective. But if we had to define it? We'd say that "sexy" is anything that is appealing to the eyes and/or ears.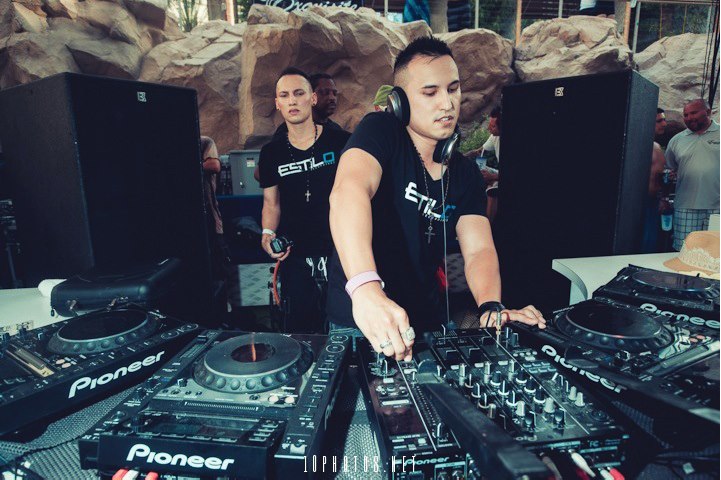 11. What is the sexiest hotel? Club? City? Show? DJ? Song to kiss to?
There are so many amazing hotels like the W or Cosmopolitan, clubs, cities, DJs and songs. We just can't make up our minds on this one..
12. What piece of advice would you give to a starting DJ?
Practice every day, maintain a positive attitude and market yourself once you think you are ready. Talent is just not enough to make it in this business.  Also, when "inspiration" doesn't  find you? You have to find "it."
13. Will there be a 2013 tour?
We've got a few shows in Northern Cali, but we are taking things on the road starting in April, where we will travel to Anchorage, Alaska to do a show with Sandra Collins, Frankie Bones and Nigel Richards to kick things off. We encourage the readers to visit our website(Click HERE) to keep up to date with our tour schedule.

14. What's next for the Verdugo Brothers?
We are working on releasing an all original Trap EP for this summer for all you Bass lovers, as well as more music videos for our YouTube channel. We're real excited about it because there's always something fresh and new. We are always in the process.
15. What are your three simple luxuries?
Family, Music and Good Food. 
Thanks Guys!
Check out our other DJ and musician interviews, like Kaskade, in our Interview Section! And check out our daily music picks and reviews in our DJ Raannt music section!
Please Follow Us for up to the minute news about new releases, music festivals and DJ's!
WARNING: We allow 100 words or less of content per interview to be taken, with a link to our original interview, and used without our authorization. Content larger than 100 words or copying our entire interview without our authorization to be used in ANY manner will result in our taking legal action per copyright infringement.
*Images provided by the Verdugo Brothers.