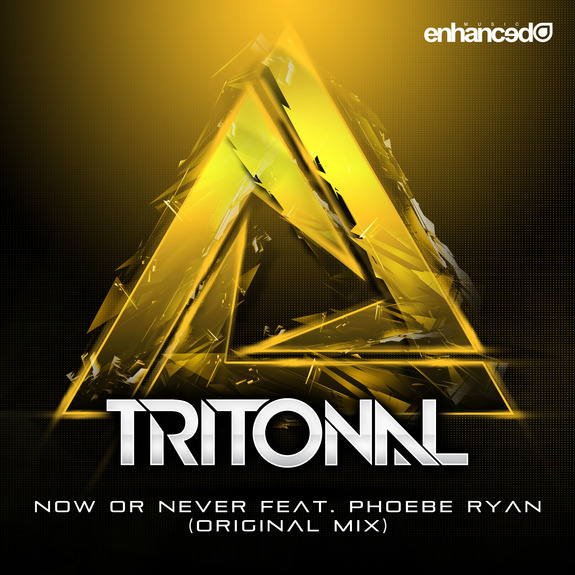 Tritonal now announce the upcoming release of their next track – 'Now Or Never'.  Out on Monday, October 28th through Enhanced Music and available to buy exclusively from Beatport for 2 weeks, the second single from their forthcoming EP 'Metamorphic II' is yet another class offering from Chad Cisneros and Dave Reed.
These guys know exactly what is needed to make the perfect main stage anthem and 'Now Or Never' most certainly fits the bill. Combining the heart-wrenching lyrics and luscious vocals from singer Phoebe Ryan with tantalizingly well drawn out builds, Tritonal creates suspense before every drop, resulting in an incredible explosion of synths that moves in tandem with the enraptured melody. This next single has all the hallmarks of being another smash for the Texas-based duo as it displays their masterful production ability as well as capturing all of their natural exuberance. 'Now Or Never' is guaranteed to instantly resonate with Tritonians and others equally as passionate about music across the world, and has already found its way onto the playlist at Sirius XM in the States.
Check back for more daily music reviews and posts in our Music section!
Please follow us!