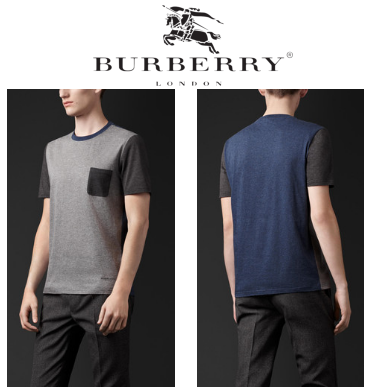 Less is more and in this case, Burberry is 100% correct.  The color blocking in this tee is exactly what makes it a must have staple piece.  Its simplicity makes it versatile enough for any casual or formal event.  Throw on a denim jacket with colored pants or a tailored blazer with fitted slacks and you have two completely different looks.  If you know you can never go wrong with Burberry, why go someplace else?
Follow this link to purchase: T-Shirt Tuesdays: Burberry Prorsum colour block t-shirt
Every Tuesday we'll be posting a new, favorite Tee Shirt, so stay tuned!
Check back in daily for our daily style picks, look of the day and tomorrow…Wingtip Wednesdays! All in our Style section!
Please Follow Us: