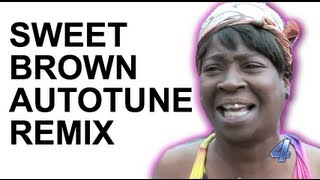 We are WAY addicted to YouTube videos!  In fact we're so addicted that we've interviewed several of our favorite YouTube stars including Tyler Oakley, Davey Wavey and Gregory Gorgeous.  But our YouTube addiction probably started like everyone else' addiction to YouTube…by watching hilarious, viral videos.  For that reason, we will now be posting our pick for Funniest Video of the Day every day! Make sure to check back daily and see what we've chosen and if you have a suggestion for a video we haven't seen or one you think we should post, please email us at info@raannt.com!
For our first post, we had to pick Sweet Brown and the remix of her infamous saying "Ain't Nobody Got Time For That!"  If you haven't seen the original footage from the news, we've included that clip as well.  But make sure you watch the remix…it is hilarious and will be stuck in your head for the rest of the day!
News Footage:
http://youtu.be/udS-OcNtSWo
Autotune Remix:
And make sure you check out all of our videos on The Boys of Raannt Channel!
Please Follow Us: