This makes me want to go to TomorrowLand so much more. Never been, but I have to TomorrowWorld, but it's for sure in my bucket list, and the official aftermovie makes me want to go to it so much more! Their message is amazing and the vibes are EVERYTHING!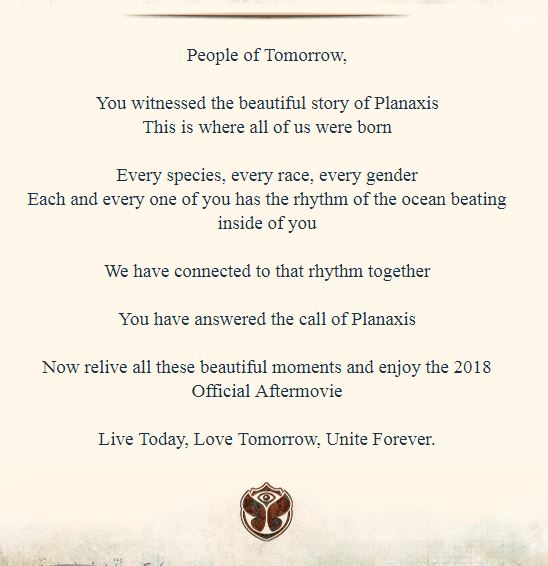 Ok, the production of the main stage is crazy! It looked like you really would feel like you were underwater. Minute 9ish, when 'Your Mind' by Adam Beyer & Bart Skills plays… uuuufffff!!!! 
Everything look amazing and the aftermovie does such an amazing job at wrapping it all up nicely. Like, I really really wanna go! Is it just me, or that ending a solid tearjerker?! UGH!!! I love them so much!!!! Did you guys like the aftermovie? What was your favorite moment?
Click here for more Electronic Dance Music NEWS.