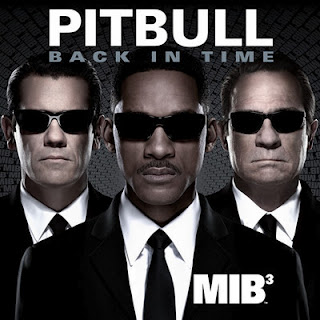 As June approaches, the daunting annual question is upon us…What will be the Summer Anthem of 2012? We have three major contenders in our prediction…and one or two unexpected contestants.  As summer approaches, we'll highlight one of our picks each week until summer begins!
We knew as soon as we heard Pitbull's new song Back in Time, featured in Men in Black III(which will be released May 25th), that it was going to be at the top of our list.  The song makes us so darn happy and dancy that we find ourselves rolling down the windows and smiling into the breeze like a couple of pups! Check it out and let us know what you think.
http://www.youtube.com/watch?v=LIDwgpBh0Aw&feature=plcp
Let us know your thoughts and tell us what you think will be the Summer Anthem of 2012!
Be Yourself.  Be Fearless.  Be Your Own Unexpected Luxury!
Image Source: Zimbio