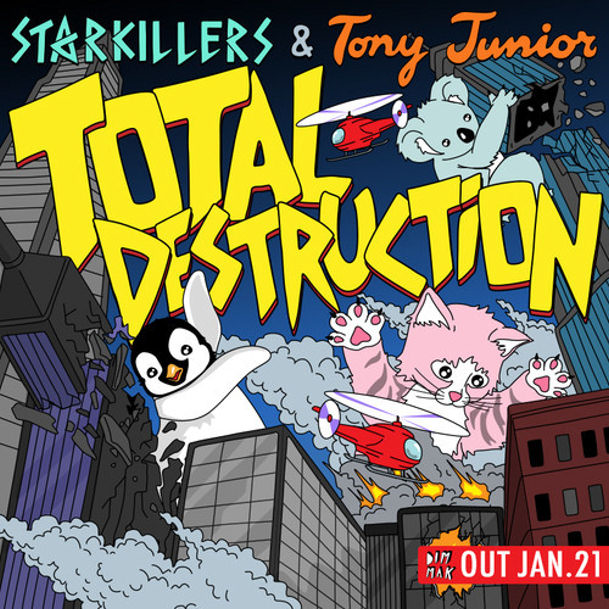 Starkillers kicks off 2014 with Tony Junior with their huge release 'Total Destruction' out now on Dim Mak Records.  Marking the first of a string of releases expected in 2014 from Starkillers as he moves towards a change in direction as he ventures back to his house roots.
Starkillers are responsible for that perfect blend of high-octane, fierce energy and accessible appeal, blending big hooks and riffs, thumping beats and mind-bending effects trickery which has label him THE DJ to collaborate with. Starkillers took 2013 by storm with releases on Ultra, Spinnin Doorn Records including the remix of Armin van Buuren's 'Turn This Love Around' and Hadouken!'s 'Levitate' and 2014 will be a total destruction in comparison to last year.

Check back for more daily music reviews and posts in our Music section!
Please follow us!