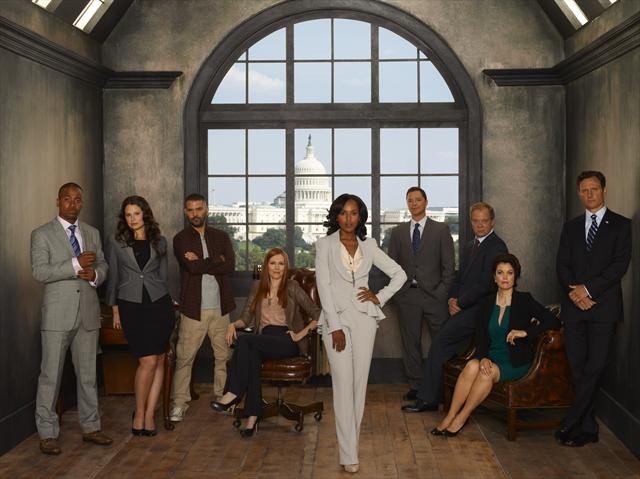 ABC's drama Scandal is all about the illustrious art of hiding secrets! Last spring we fell in love with this firm based out of DC whose sole focus was to hide political secrets and clean up any kind of A-class news scandals of our nation's elite – in a way, Gossip Girl's major political enemy!
Last season we were left hanging with the question "who is Quinn" and on tonight's season premier, "White Hat's Off", all our questions will be answered as the plot thickens for an even juicier season coaching us right through election season.
Here's what we know so far:
Olivia Pope (Kerry Washington) left the White House and is working for President Fitzgerald Grant (Tony Goldwyn) after their having a very heated affair.  Upon leaving the White House she opened her own crisis management firm for the nations elite and created a team of strong and scary job doers and crisis cleaners.  Last season, we spent a lot of time learning about the big elephant in the room… Olivia's affair with the President.
We're glad to learn that in this coming season we'll learn more about the Pope & Associates staff and dive into the scandalicious plot of what makes this powerful bunch so powerful.
Season 2 premieres tonight at 10 on ABC. Stay tuned for our exclusive reviews and back stories as the Season progress.  Make sure you follow us for exclusive and nail-biting reviews of Scandal and all of your favorite shows!
*Photo Credit: Craig Sjodin for www.abcmedianet.com