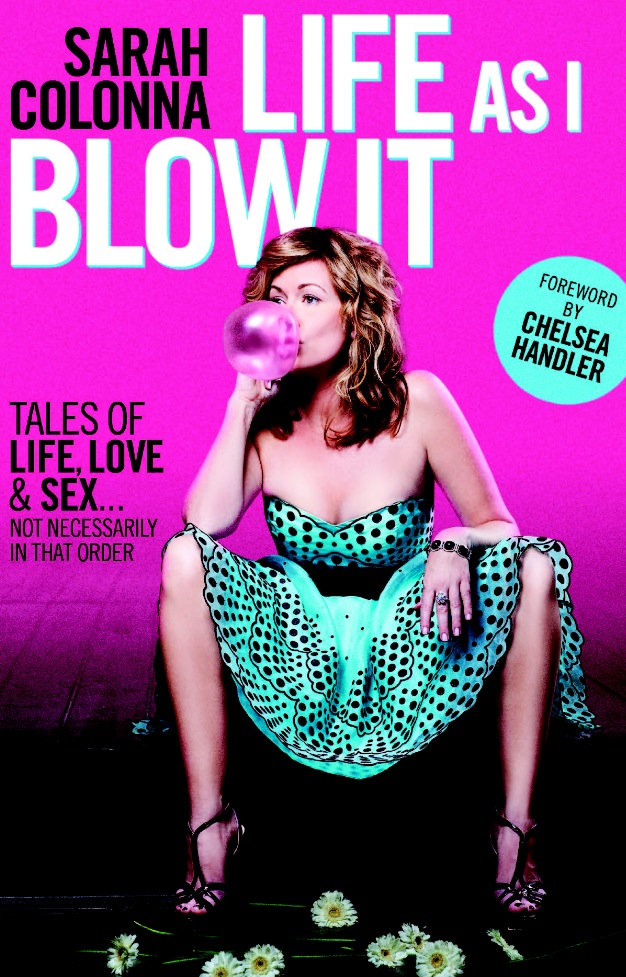 We first saw Sarah Colonna in her early days as a guest member of the roundtable on Chelsea Lately.  Her quick quips and short andecdotes had us begging to know more about her and find out how this woman of subtle humor found her spot on the cherished roundtable of Chelsea Lately.
Sarah got her start as a stand-up comedienne finding success as a semi-finalist on Last Comic Standing and the BBC's The World Stands Up.  Since that time, she has appeared on television shows such as Monk and United States of Tara and is now a regular roundtable member on Chelsea Lately as well as producer and star on E's After Lately.  Her first book, Life as I Blow It, was released earlier this month and has already made the top 20 on The New York Times Bestsellers List.  (An excerpt can be found, plus her current tour dates, on her website HERE.) We had such an amazing time doing this interview and became even bigger fans in the process! Instead of writing some lengthy introduction, we'll let Sarah speak for herself…something she seems to do with hilarious ease.
1. Introduce us to Sarah Colonna in 15 words or less.
Three people that I have had sex with have died, later-not from the sex.
2. What makes someone funny?
I think it's just a natural instinct.  Plus what makes one person laugh doesn't always make another person laugh, so it's kind of subjective.  The exception is when someone falls down, which is always funny.
3. Who are the three funniest people you know and why?
Chelsea Handler, because she is honest, smart, and quick on her feet.  She's also my boss, so I'm not going to leave her out…but in all honesty, she's one of the funniest people I know.  Chris Franjola, because he can make fun of something terrible in your life right to your face and make you laugh about it.  And my mom, because she doesn't realize how funny she is.
4. Tell us about your book, Life as I Blow It, which is out now!
I grew up in a small town in the South, which is full of great material.  Then I moved to LA when I was 21, which is also full of great material…stumbles, failed attempts at jobs and love, all that stuff.  My parents divorced when I was young and my dad lived in California most of my life and has been married- um, several times.  My mom is much more traditional so I had these two very different paths in front of me and found myself cofused about which one to take.  At the end of the day it's about a struggle to grow up when you're already supposed to be grown up.  But it's funny, I promise! I think a lot of people relate to that struggle.
 5. Which chapter is your favorite and why?
I think my favorite chapter might be "Trundle Beds and Masturbators."  It takes place right after I move to LA and my first apartment, roommate, etc.  It reminds me of what it was like when I first got here.  The good and the bad.  It's also got a story in it that was difficult to write, but made me reflect fondly on the time I got to spend with the person that story is about.  I'm not meaning to be cryptic,  I just don't want to give away what it is, of course!
6. If you were to write a follow up book: what would this next book be about and why?
That's such a good question.  And one my book agent would love for me to have an answer to, ha.  I don't know exactly, there are definitely stories I didn't get to tell in the first one, but I do feel like I've covered so much of my life in "Life As I Blow It," that the next one can't go back through it.  I'm 37, I'm single, I'm seeing a lot of things change in my life and even in the people around me-maybe something from all of that will spark the idea for book two!  Or maybe I can finally write my dream fiction novels featuring Detective Lorena Fusilli, FBI.  However thus far nobody involved in the first book is taking me seriously about that.
7. What are three things that go on behind the scenes of The Chelsea Lately Show that most people don't know?
Nothing!  Chelsea tells everything that goes on, usually while you're sitting next to her on the round table.  So- you have to watch it at parties and make sure you don't do anything you don't want told on TV.
8. What are the three best things about being a comedienne?
The freedom to talk about things going on in your life, vent in a way, while laughing about it.
As cheesy as it sounds- making people laugh.  Sorry!  But it's true. It's why I do it.
Getting to say words that are usually frowned upon in social situations.
9. What are the three worst things about being a comedienne?
There's really just one down side, which is guys I date saying "is this gonna end up in your act?" They think it's hilarious and that nobody has ever asked that- they have.
10. You have said you were greatly influenced by Lucille Ball and Carol Burnett.  Both had profound endings to their television shows.  If The Chelsea Lately Show ended, what profound ending would you write?
I'd have Chelsea and Chuy be wrongly convicted of a crime and have to go into hiding because the police won't believe they are innocent.  This way we could always have a nice reunion show where they clear their names.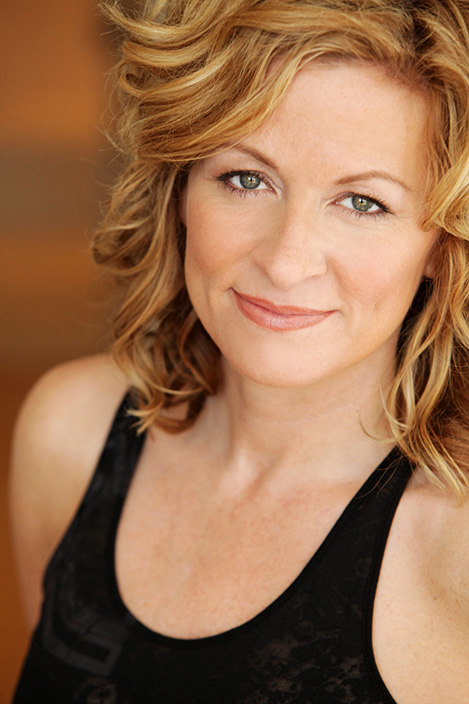 11. Let's Play Marry, Murder, Fuck.  Pick from Chelsea, Heather McDonald or Loni Love.
I'd marry Chelsea, murder Heather and Fuck Loni.  I can't marry Heather because she has kids and I can't fuck her because I think she'd be too scared to reciprocate so I'd be doing all the work. 
12. What are the three funniest movies of all time?
Arthur (the original, don't bring up that remake to me, ever)
Tootsie
Happy Gilmore (random I know.  But it kills me every time)
13. How do you define SEXY?
A good sense of humor, olive skin, a little scruff on the face, and a possible drinking problem.
14. Sarah Palin, Arnold Schwarzenegger and President Obama.  Write a quick joke using all three…no matter how bad it is.
Sarah Palin and Arnold Schwarzenegger walk into a bar. President Obama leaves.  (you said bad was fine- that's all I have!)
15. If the round table was going to have snacks, which it should, what would everyone want?
Is alcohol a snack?
16. Three things you always have in your purse?
Lip gloss, powder, and my health insurance card.  The first 2 are my necessities, the last is something my mom convinced my I have to carry at all times and I'm too afraid not to now.
17. What is a book you would recommend to your best friend?
"Apathy and Other Small Victories" by Paul Neilan.  One of the funniest books I've ever read.
18. If you were trapped on a comedy deserted island with five famous people in the world today and you had to only make jokes using these five people's lives, who would you pick that would give you enough material for the rest of the time?
Keifer Sutherland (in a good way, he's kind of my hero), Paris Hilton, Waka Flocka Flame, Kate Moss and David Hasselhoff.
19. Boxers, briefs, jockstraps…or nothing at all?
Boxers.
Thanks for the interview Sarah! Can't wait to hear our shout out on Chelsea in between jokes about Mel Gibson and Teen Mom!
Follow Sarah on Twitter @sarahcolonna or on her fan on Facebook.
Visit her website for tour dates and book information HERE!
Be Yourself.  Be Fearless.  Be Your Own Unexpected Luxury!
Follow Us:
*Photographs courtesy of Sarah Colonna
WARNING: We allow 100 words or less of content per interview to be taken, with a link to our original interview, and used without our authorization. Content larger than 100 words or copying our entire interview without our authorization to be used in ANY manner will result in our taking legal action per copyright infringement.