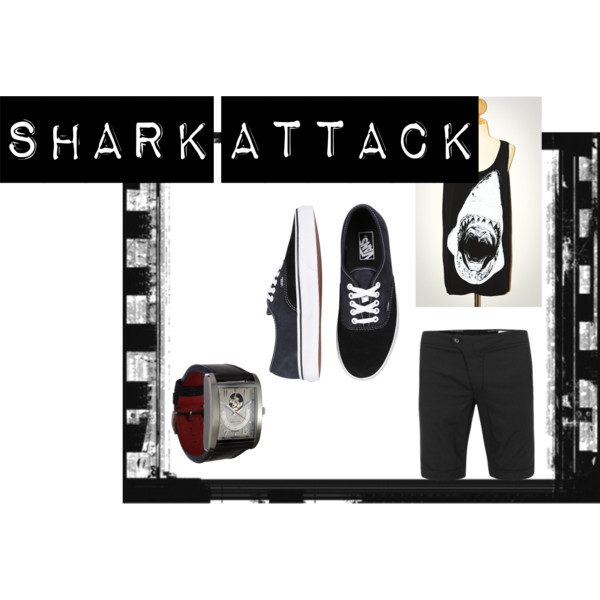 What is the scariest movie you have ever seen? Horror movies define summer.  What would hot, August nights be without boxes of candy and midnight screams with your friends while watching the scariest horror movies ever made.  We love horror movies! Some of our favorites are The Strangers, The Collector and the Scream movies.  But the scariest movie we have ever seen is, without a doubt, Jaws.  So put your feet up…grab the popcorn and get ready to be terrified because its once again unsafe to go into the water!
Out of the Closet Today 6-15-12: Shark Attack!
Shorts: Religionksp19 Kestral Black Shorts/coggles.com $101
Tank: Shark Attack Sleeveless Tank/Etsy $15.99
Shoes: Vans Authentic Suede 2 Tone Black-Ebony/Vans $100
Watch: Marvin C1850 Swiss DN8 Watch/Barneys $1290
Be Yourself.  Be Fearless.  Be Your Own Unexpected Luxury.
Keep up on all of our daily looks in our Out of Our Closet Style Section!