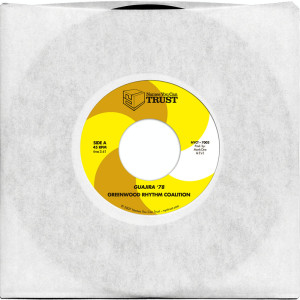 Being that we're one half Latin American, we're always on the lookout for music to warm our hearts and souls from under the equator.  When we ran across Orquesta Tabaco y Ron, we were super surprised we had never heard of them before.  Much like the Gotan Project, this production team has put out tons of music to warm our hearts and become the soundtrack for sexy, luxury living.
From their Facebook page:
"In 1998 Executive Producer Nissim J. Baly was looking to expand his Latin Music Entertainment, Inc. roster of proprietary record labels. A long time Salsa music aficionado, Baly approached musician and composer friend Hector Manuel Rivera with the idea of producing a record for the recently launched imprint of Dimelo! Records. After much collaboration, a new sound representative of their hometown of Los Angeles was crafted; Orquesta Tabaco y Ron was born.
Orquesta Tabaco Y Ron's is a 12 piece "Big-Band" orchestra, composed of musicians from all over Latin America including Puerto Rico, Cuba, Costa Rica, Venezuela, Peru, Colombia and Mexico. OTR's high-energy, hard-edged brand of salsa music has appealed to devoted salsa dancers and Latin music DJ's worldwide. OTR's contagious rhythms produce an energy that revives the almost extinct salsa sound of generations past.
Orquesta Tabaco Y Ron has recorded four studio albums, a remix production, and multiple compilations exclusively for Dimelo! Records. Their arsenal of hard salsa tracks has gained OTR recognition and respect by tropical music aficionados and musicians worldwide, earning them numerous tours to various cities and countries."
We are instant fans and already have our Pandora channels tuned in closely! Check them out below in one of our favorites, Greenwood Rhythm Coalition!

Check back for more daily music reviews and posts in our Music section!
Please follow us!