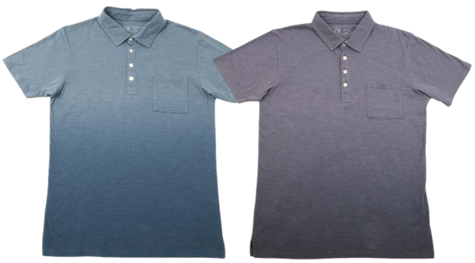 Summer is filled with killer things to do and incredible heat. So how do you look your best while still fresh enough to not show sweat stains and remain stylish? Here's a little insight! Ombre color – a form of color fading – is not just for hair anymore.  These Nassau Sunfaded Polos by Jack & Oak are perfect for the heat.  The light upper areas give you a little wiggle room when it comes to sweating (but not enough for you to go running around in the heat) and still cool enough for you to pull off the Polo Match attendee look!
Best Worn With:

Nassau Sunfaded Polo in Silver HERE
Ceuta Garment-Dyed Shorts in Maize HERE

Men's Striper Laceless CVO Slip-On Sneaker HERE

MARC BY MARC JACOBS "BLADE" Three-Eye Chronograph with Stainless Steel Bracelet, 40 mm HERE

Check back in with us daily for more style tips and posts in our Style section!
Please follow us: