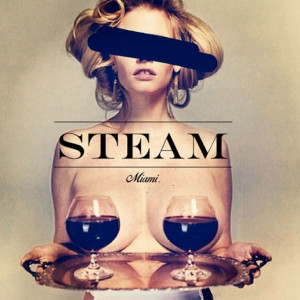 As much as we love the glitz and glam of the mainstream shows and parties, we too LOVE the sensual red-light-district feeling underground music creates. I mean, close your eyes and play some Chus & Ceballos (which we are as we write this post) and let the thumpy bass and deep notes seduce your mood! STEAM Miami & Lot14 are hosting a series of sick events during Miami Music Week that will take you into the early hours, representing the ideal Miami music getaway! Bellow are the sexiest events happenings next week:
Sunday, March 22: 12pm – 11pm:

Reboot Presents Noon Showcase Feat. Reboot, Uner, Todd Terry, Romano Alfieri, Matteo Spedicati & Melanie Ribbe.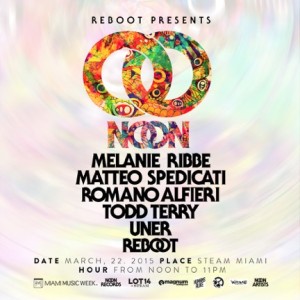 Monday, March 23: 10pm – 5am:

Deeperfect Showcase feat. Stefano Noferini, Butch, Rodriguez Jr., Pig & Dan + More!!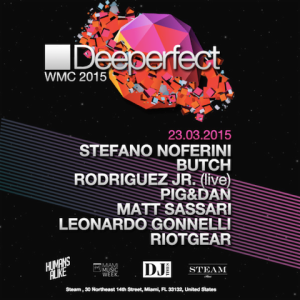 Tuesday, March 24th: 1pm-5am:
The 6th Annual BLU Party feat. Sydney Blu, Pleaseurekraft, Kevin Saunderson, Christian Smith, Doorly + More!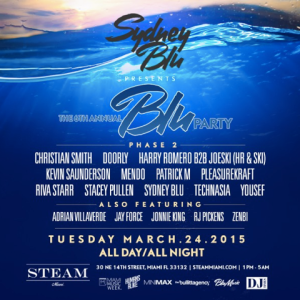 Wednesday, March 25th: 1pm-5am:

Incorrect Music WMC 2015 Showcase feat. Anthony Attalla, Carlo Lio, Chus & Ceballos, Coyu, Pork & Fitch + More!!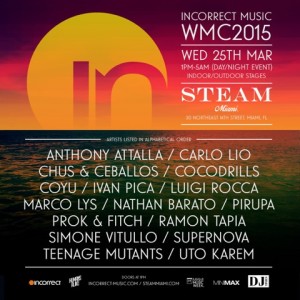 Thursday, March 26th: 10pm-5am:

Transmit Showcase feat. Boris, Christian Smith, Cocodrills, Koutarou A, Technasia and The Junkies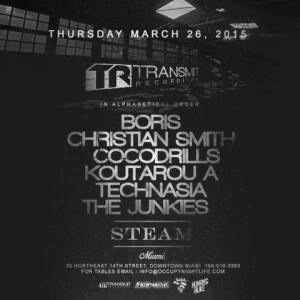 Friday, March 27th: 12pm Noon-11pm:
Lot14 Presents: Viva Warriors with Steve Lawler, Cassy, Dennis Ferrer, Robert Dietz + More!!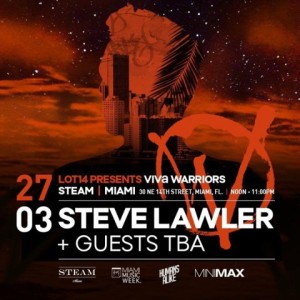 Saturday, March 28th: 1pm-11pm:

Lot14 Presents: A-sided records launch party feat. Jesse Rose, Claud Vonstroke, Roger Sanchez, Junior Sanchez + More!!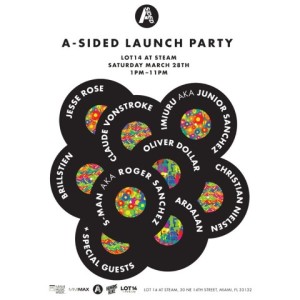 Sunday, March 29th: 10pm – 5am:
Steam Miani & Dirtybird Presents: MMW Closing Party feat. Claude Vonstroke, Justin Martin, J. Philip + More!
These parties and lineups are unreal! Kick off MMW with the Italian smoothness of Techno Hero by Stefano Moferini's party followed by the returned of Canadian sensation Sydney Blu's BLU Party on Tuesday, over the past 6 years this party has become a MUST! Personally Wednesday night is pure perfecection! Anthony Attalla is incredible, a solid mixture of deep-house and tech-house. Carlo Lio will for sure kill his show with his techno & house blends, and finally the Dirtybirds closing party will be the one to not miss!!!! Specially since Claude Vonstroke is doing a B2B set with Justin Martin. Click on each picture for more info on each event! We're excited to say the least!
Check out our reviews and DJ interviews
Please follow us for up to the minute info!