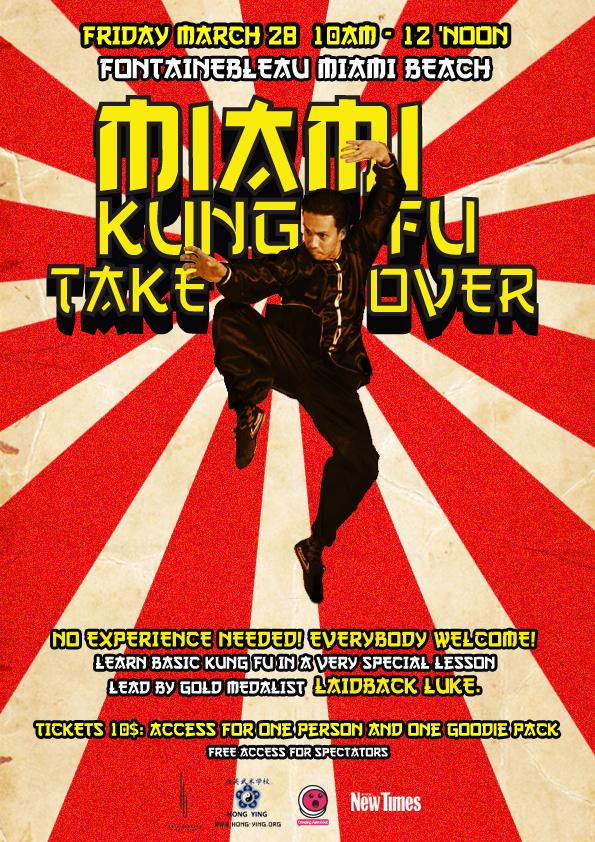 Ok seriously out of all the things to do in Miami during Miami Music Week, this is totally one of the ones we're looking forward the most.  The beats are killer and the parties are unforgettable, but let's be for real… doing something that's totally out of the norm adds to the unforgettable experience!   We love our beats, but we also love our DJs for them being real people.  Get your tix and lets learn some Kung Fu from Laidback Luke!!!
Friday, March 28 – 10AM-Noon @ Fontainebleau Miami Beach
Check out all of our daily music posts and reviews and our live coverage from WMC & Ultra 2014 in Miami!
Please follow us!